Get the latest data on conflict events
Political violence, as the war in Ukraine shows, is still one of the most widespread and radical threats to your business. War can become a turning point, where everything has to be rethought and replanned: For production, the supply chain and transport. That's why you need data that shows you, long before war breaks out, where conflicts and tensions that can lead to the outbreak of war can already be localized.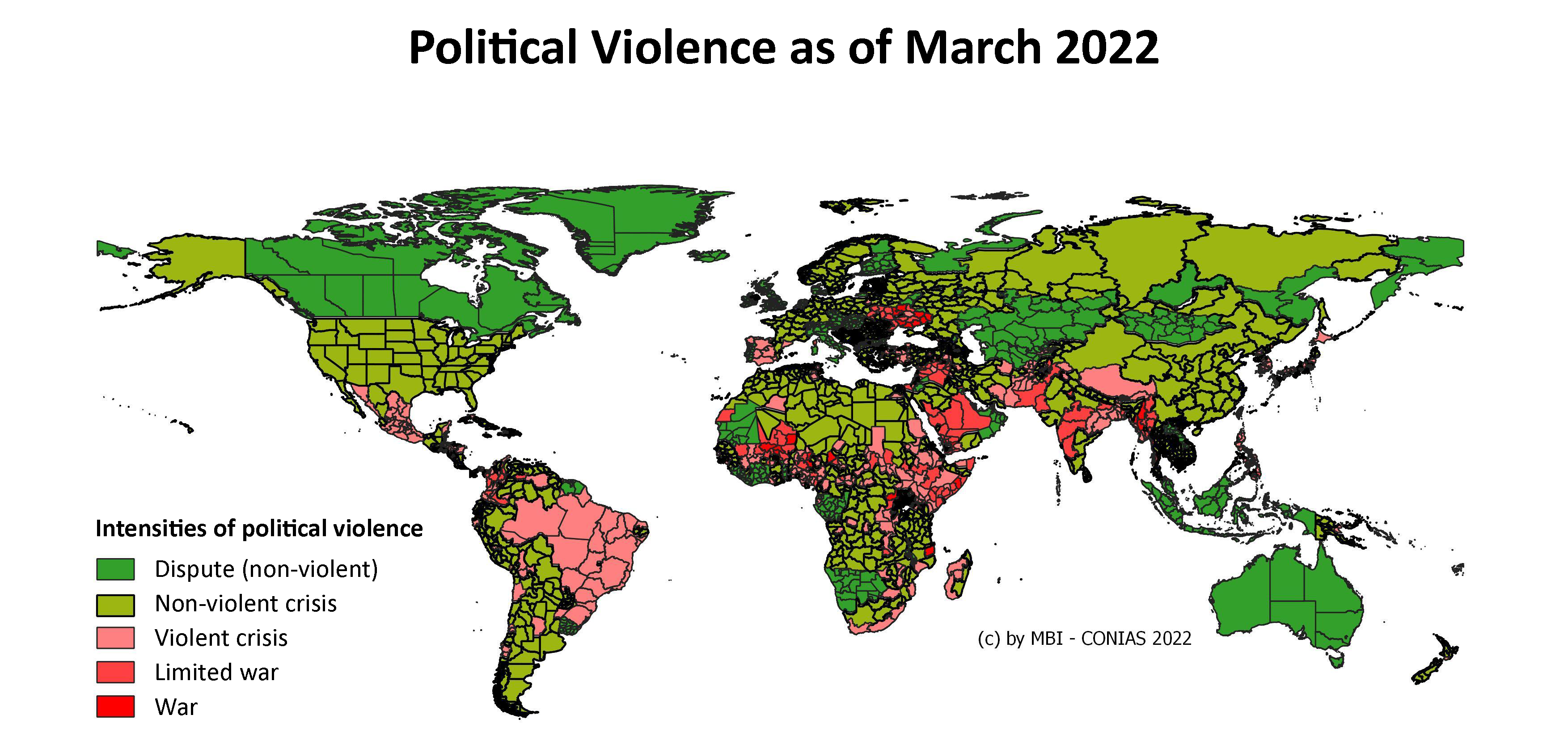 MBI CONIAS Risk Intelligence collects this data with its unique dynamic conflict model for all countries worldwide and – even better – for all 3,493 subnational entities globally. This allows you to tailor your decisions to the different conditions within a country in a risk-conscious manner.
In a few days, our customers will receive the latest data on global conflict activity as of June 30, 2022. Can you afford to lag behind your customers in this important area? In order to get the latest data for your company's risk management, please contact us at any time.
About the author:
Dr. Nicolas Schwank
CONIAS Risk Intelligence
Michael Bauer International GmbH