As one of the first German start-ups, CONIAS Risk Intelligence was admitted to the Emerging Partner Program of Esri, the word market leader in geographic Information systems (GIS). ESRI generously supports us with software, advice and contacts to clients.
Con terra integrates intelligent Geo-IT solutions into the IT structures of its customers in the private sector and public administration agencies. As a member of the Esri Deutschland enterprise group, con terra backs the ArcGIS platform and adds targeted enhancements as required, in the form of further products and technologies. Con terra has been awarded 'Gold' partner status within the international partner network of Esri Inc. The company's focus lies on such markets as insurance, natural and environmental resources, telecommunications, trade, sdi and e-government and real estate, and its fields of activity include spatial data infrastructures and spatial data modelling & transformation.
Geocom is a member company of the Esri Deutschland Group GmbH and an Esri Inc (USA) Platinum Partner, with its own extensive international partner network in 25 countries. Geocom is regarded as the partner of experience for GIS in the utility, industrial plant management, and transport and logistics markets. The fast and effective integration of Geocom applications within existing corporate processes contributes enormously to information and planning security, as well as helping drive the development of the customer organization. All Geocom solutions are based on ArcGIS from Esri, as well as our own GEONIS product platform, and are therefore highly compatible with all current IT infrastructure.
DDS Digital Data Services GmbH, a subsidiary of the PTV Group, is the leading provider of products and services related to digital geographic data, and an experienced authority for all those who wish to utilize or offer geographic data. DDS Digital Data Services GmbH stands for quality geographic and socioeconomic data, GIS-software and tools, as well as independent consulting services for geo-marketing and other data-centric applications. With more than 15 years of experience in the geospatial marketplace, DDS is one of the pioneers in this field in Germany. This, combined with a high-level of data licensing expertise, provides DDS with an excellent international reputation as the expert for all types of geospatial data.
Soliswiss Forum provides information, assessment and expertise on countries on a free, independent and nonbinding basis. The yearly country ranking offers a risk calculation for each country. Furthermore the Soliswiss Forum is an exchange platform to share your own experiences and receive insider information from people on site.
Soliswiss – the cooperative of Swiss abroad. We provide advice and information free of charge, quick and simple for Swiss abroad, traveler as well as Swiss citizens returning home.
CONIAS Risk Intelligence is a spin-off of the Institute for Political Science at the University of Heidelberg and therefore strongly linked to the university.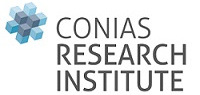 The CONIAS Research Institute is together with the Heidelberg Institute for International Conflict Research (HIIK) one of the cornerstones of conflict research in Heidelberg, where CONIAS Risk Intelligence has its origins. The research results of the CONIAS Research Institute constitute the basis for the company's analyses and systems.
The Heidelberg Institute for International Conflict Research (HIIK) is together with the CONIAS Research Institute one of the cornerstones of conflict research in Heidelberg, where CONIAS Risk Intelligence has its origins. The HIIK feeds the data researched for the Conflict Barometer into the CONIAS database.