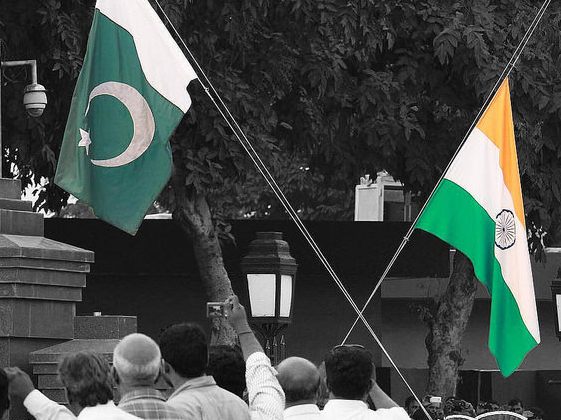 For a truly breathtaking day in late February, India and Pakistan, South Asia's nuclear powers, appeared to head towards another military confrontation, sparked by resumed terrorist violence in the contested Kashmir region. In response to a counterterrorist strike near the Pakistani city of Balakot by the Indian Air Force, the Pakistani military shot down two Indian fighter planes. Although a captured pilot had been released rather quickly by Pakistani authorities, a number of questions remain: What caused this dangerous escalation, were these events even predictable? Which grievances and interests drive the "Kashmir conflict" and why did its parties continue to fail to reconcile and deescalate for decades? With parliamentary elections looming large in India this Spring, what's does this all mean for stability in the region?
 
For our #ExpertInsight series, we asked Julia Nelles, South Asia specialist here at CONIAS, to provide more information on current events and what – and whom - to watch in the next months.
1. You have been a keen South Asia observer for CONIAS for a while - have you been surprised by the recent escalation between India and Pakistan?
Unfortunately not - the conflict over Kashmir has been marked by violence for decades, and negotiations that could lead to a political solution are stalling. On the 740 km long military line of control, which marks the de facto border and should help to deescalate the conflict, we observer skirmishes, even with heavy artillery and casualties, almost every day. In 2018 alone, the local ceasefire had been violated several thousand times. Affected are both the Indian Jammu and Kashmir region, as well as Azad Kashmir on the Pakistani side. Shooting down fighter aircraft is certainly not common in this conflict, but should be understood nevertheless as part of a dangerous escalation trend.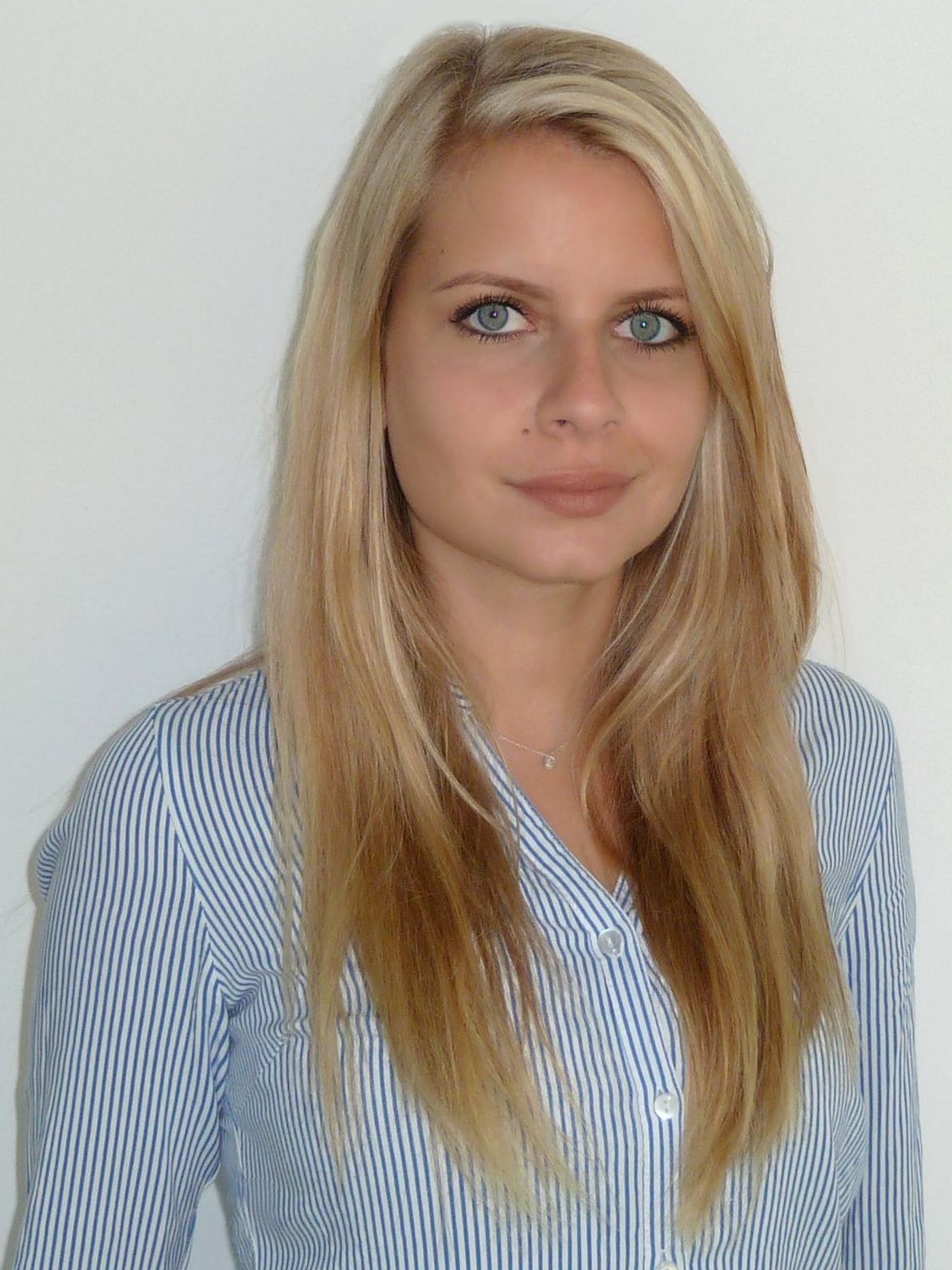 2. Kashmir is all over the news now. What is the history of this conflict?
The Indian-Pakistani rivalry, centered around the conflict over Kashmir, is as old as the parties involved. It dates back to the division of British India in 1947, creating a Hindu Indian Union and a Muslim state of Pakistan, which at that time still included Bangladesh. The status of the princely state of Kashmir, remains contested until this day. Due to its resources, special geostrategic position and increasingly symbolic significance for both states, the Kashmir question has led to three wars in 1947, 1965, and 1999. Today, the area is de facto divided into two. Nevertheless, the population in Jammu and Kashmir finds itself permanently in the crossfire of violence: Skirmishes between pro-Pakistani, Islamist or separatist forces on the one hand and Indian security forces on the other claim combatants' and civilians' lives on a daily basis.
3. This already bad situation has further escalated in the past weeks – could you tell us why?
On February 14, a suicide attack by the Pakistani terrorist organization "Jaish-e-Mohammed" (JEM) killed more than 40 Indian security forces, more than ever before in Kashmir's history. India has long accused Pakistan of supporting these and other militant groups and providing them a safe haven. Respective allegations from New Delhi followed quickly after the attack. Moreover, in the face of an increasing number of terrorist attacks also in the rest of the country, the Indian government felt impelled to act. In the Jammu and Kashmir region alone, the number of attacks has increased by more than 170 % since 2014, but also in Punjab, Madya Pradesh and Uttar Pradesh and in Delhi, we observed terrorist assaults and violence repeatedly. Hence, on February 26, the Indian Air Force retaliated with an airstrike on a JEM camp in Pakistan's Khyber Pakhtunkhwa province, which in turn provoked Islamabad to order the military to shoot down Indian aircraft. A pilot had been captured, yet released a few days after the incident.
4. In May, parliamentary elections are held in India. Will Prime Minister Narendra Modi, who runs on a nationalist platform, benefit from the confrontation?
A confrontation just a few months before parliamentary elections can indeed be beneficial for the government – unless the situation gets completely out of control, of course. Modi's party, the Indian People's Party (BJP) is both conservative and Hindu nationalist. Showing his resolve regarding this issue could mobilize his own base and reverse a negative trend at the polls. Hence, Modi repeatedly resorts to relevant anti-Pakistani and nationalist rhetoric in the Kashmir conflict. His critics, however, including the one on the Pakistani side, accuse him of exploiting the situation for domestic political reasons. The opposition parties argue that Modi pursues a "blatant politicization of the sacrifices made by our forces."
5. Do you expect further instability?
The Kashmir-Conflict is one of the oldest in our database of more than 1,800 conflicts and, if the current dynamic continues, there is little reason for optimism that there will be less violence in the coming years. Despite the fact that this incident dominated the global news cycle, the conflict parties have already returned to their "routine" - mutual shelling at the demarcation line. Why? The international anxious response to the airstrikes, a first since 1971, had been mainly focused on what could have happen if neither the parties involved nor third states had been willing to de-escalate. Especially as both India and Pakistan have nuclear weapons since the late 1990s. 
Indeed, it appears as if such a scenario is unlikely after all: China, that controls itself a part of the Kashmir region - the Aksai Chin area -, as well as the European Union, the United States and Russia have quickly called for restraint. In Islamabad, Prime Minister Imran Khan stressed that neither Pakistan nor India, which enhanced its status as a key economic power lately, could really benefit from a war.
6. As a result of the escalation, the airspace over Pakistan has been temporarily closed and air traffic between Asia and Europe has been seriously affected. Will travelers have to get used to difficulties here?
Immediately after the incident, restrictions were clearly noticeable, particularly, for travelers via Bangkok. However, we would classify these as temporary. Pakistan has already announced that it will reopen its airspace from March 1 on. Moreover, when Pakistan completely closed its airspace and India blocked parts of the north, China, for example, contributed to the continuation of air traffic. Beijing allowed evasive overflights over its territory. In addition, many affected airlines responded quickly, adjusted to their routes or introduced additional stops.
7. Both sides have signaled that they do not want an escalation - how and by whom can the conflict be mitigated and maybe even solved?
A simple and fast solution is anything but tangible. First of all, parties would have to agree on a process and answer for instance the simple question: Who should sit at the (negotiating) table? Pakistan sees the United Nations as the only legitimate forum for a settlement, while India insists that conflicts in and around Kashmir should be resolved bilaterally without external interference. To make matters worse, the conflict itself has become an integral part of the self-image of the actors involved as it is going on for decades. Hence, whoever makes concessions first might face the wrath of nationalists and hardliners in its own ranks. However, if we remember the mid-2000s, the conflict has not always been a one-way street towards war: At that time, Pakistan and India had recognized Kashmir as a common problem, and discussed joint interests such as drug trafficking, economy and trade in a joint dialogue. Today, confidence-building measures from Pakistan would have to include a more determined pursuit of terrorist groups such as the JEM or Lashkar-e-Taiba. The Indian government, in turn, should scale down its nationalist and anti-Pakistani rhetoric and seek a political solution in Kashmir instead than only rely on military strength.
---
Julia Nelles is an analyst at CONIAS Risk Intelligence and a member of the CONIAS analysis team with a focus on South Asia and Europe. The questions were asked by Magdalena Kirchner, COO of CONIAS Risk Intelligence.
You travel, trade and invest internationally and want to know more about political risks? Subscribe to our Newsletter to stay up to date on global developments and company news or get in touch with us directly for tailor-made consulting and data solutions - we look forward to hearing from you!