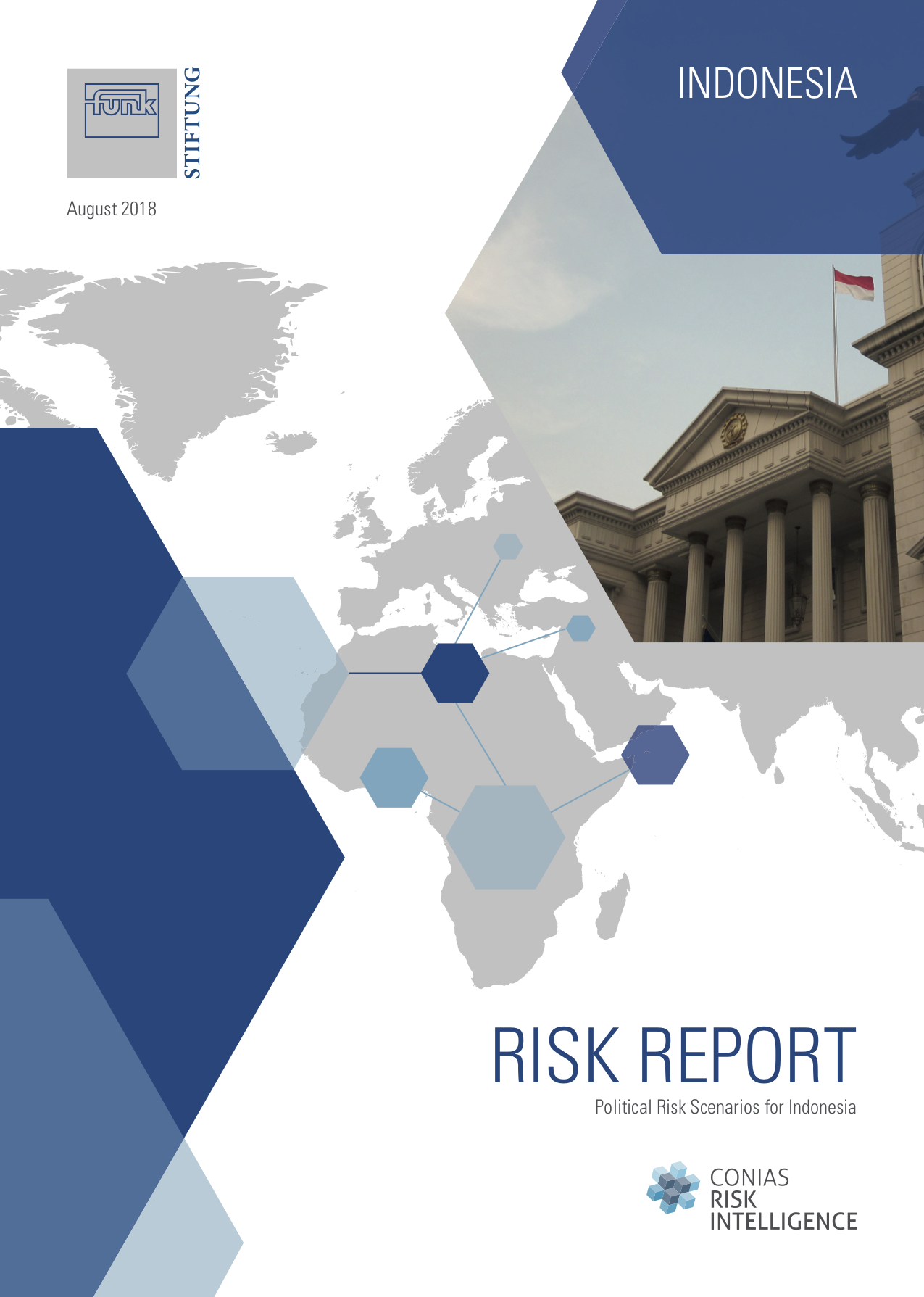 Risk Report Indonesia
In 2014, former furniture salesman Joko "Jokowi" Widodo – often compared to Barack Obama – was elected president of Indonesia. For the first time, an "outsider" has risen to the top of the world's largest island nation, raising expectations for political renewal and reforms, yet also tensions and skepticism. A member of the "Next-Eleven" group, G20 state Indonesia is well placed to soon catch up with the BRICS states, given its large human capital and natural resources. In order to use this potential, further investments are needed in the areas of infrastructure, education and subsidy reduction. Whether this can be achieved by Jokowi will also depend on the outcome of elections coming up in April 2019.
Author: Dinah Abd El Aziz
Publication Date: August 2018
You enjoyed reading our report yet feel that it raised much more questions? You have a specific concern in mind that hasn't been addressed yet? You would like to have a more in-depth exchange with our country experts on their scenarios and further specify recommendations for actions? Contact us today and benefit from the expertise and many years of international consulting experience of our team and our partners.