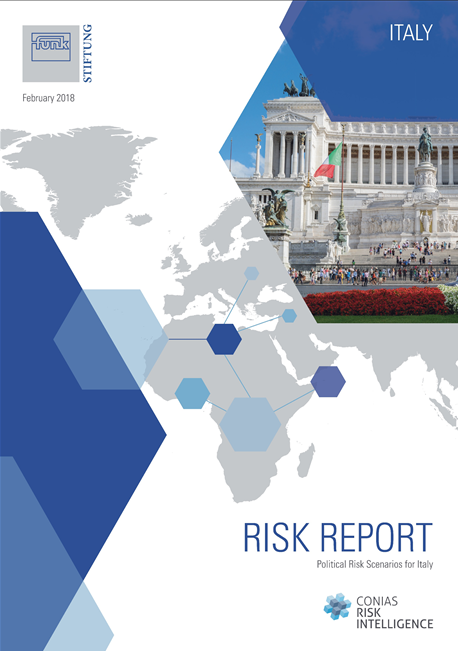 Italy is one of the most important economic powers in the European Union; it is among the 10 largest economies in the world. Yet, due to stricken banks, a crushing tax burden and extreme national debt, which massively restrict its political leeway, Italy is also among the EU states that signal a comparatively higher risk. Over the last months there have even been discussions about an Italian exit from the EU.
The scenarios deal with what kind of consequences the elections in March 2018 and the formation of government might have for the country: From the "sick man" to the model student of Europe – will the election results pave the path for a European economic crisis or will Italy manage to build a broad government coalition and become a strong, reform-oriented, European partner?
Author: Julia Nelles
Publication Date: February 2018
You enjoyed reading our report yet feel that it raised much more questions? You have a specific concern in mind that hasn't been addressed yet? You would like to have a more in-depth exchange with our country experts on their scenarios and further specify recommendations for actions? Contact us today and benefit from the expertise and many years of international consulting experience of our team and our partners.