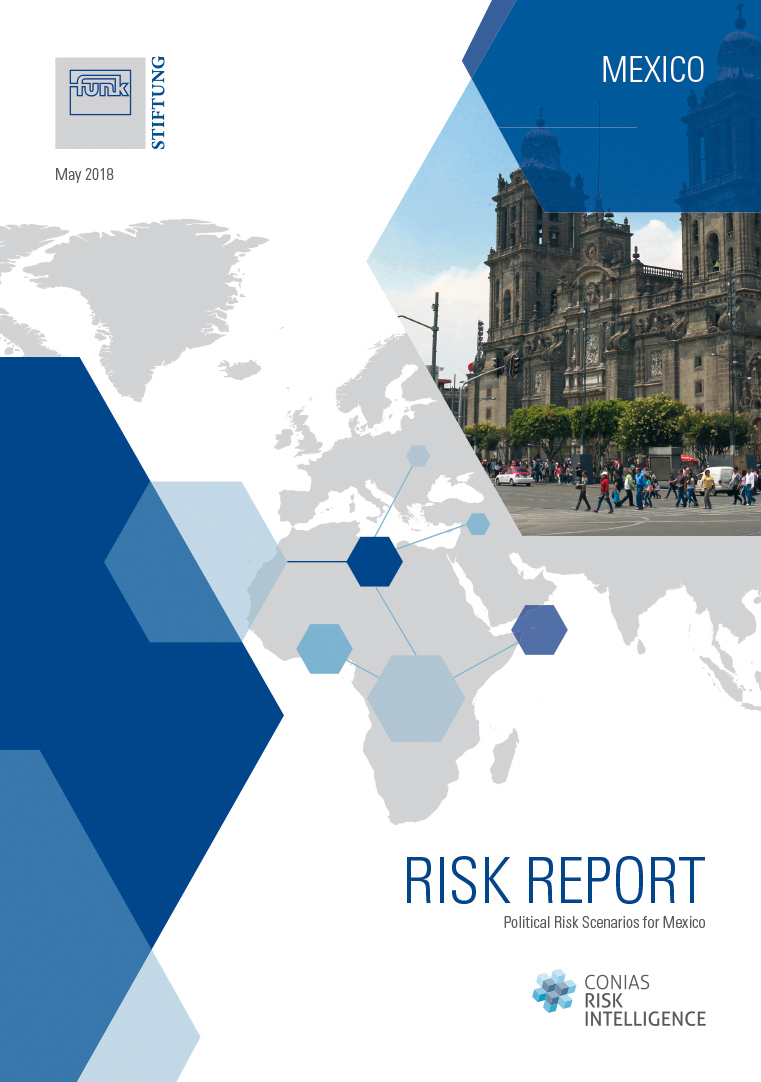 Not only due to its geography, Mexico has become a dynamic location for trade and investment in Latin America. Since 2000, it has a free trade agreement with the European Union, German companies alone employ more than 130,000 people in the country. Despite extensive reforms, the outgoing government of Pena Nieto had not succeeded in also boosting growth rates. New uncertainties loom large, given repeated US threats to terminate NAFTA in the case that new rules of origin can't be agreed upon. The outcome of the Mexican presidential elections in July and its implications act to the challengers the country faces in its near future.
Author: Robert Maier
Publication Date: May 2018
You enjoyed reading our report yet feel that it raised much more questions? You have a specific concern in mind that hasn't been addressed yet? You would like to have a more in-depth exchange with our country experts on their scenarios and further specify recommendations for actions? Contact us today and benefit from the expertise and many years of international consulting experience of our team and our partners.