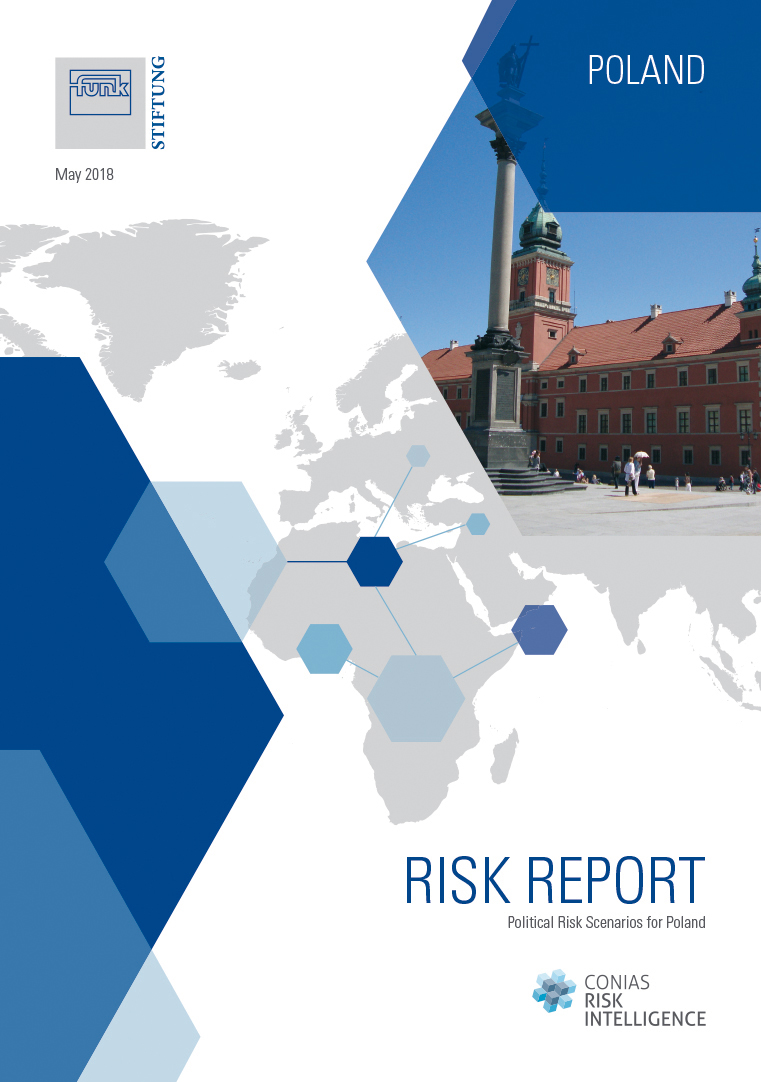 Could Poland lose its position as the top investment location in Central and Eastern Europe? Poland is the third-largest consumer market in the region, attracting investors and international companies with its strong economy, well-developed infrastructure and a considerable high-skilled labor force. However, since 2015, Poland, which remains the largest recipient of EU cohesion funds, repeatedly made negative headlines, inter alia with controversial judicial reforms. In addition to subsequent tensions with Brussels, the confrontational course of the ruling right-wing conservative PiS party has raised heightened uncertainty for foreign companies about political stability and Warsaw's future economic policy. Amid this highly volatile situation, international partners and investors are advised to pay attention to a number of scenarios.
Author: Julia Nelles
Publication Date: May 2018
You enjoyed reading our report yet feel that it raised much more questions? You have a specific concern in mind that hasn't been addressed yet? You would like to have a more in-depth exchange with our country experts on their scenarios and further specify recommendations for actions? Contact us today and benefit from the expertise and many years of international consulting experience of our team and our partners.