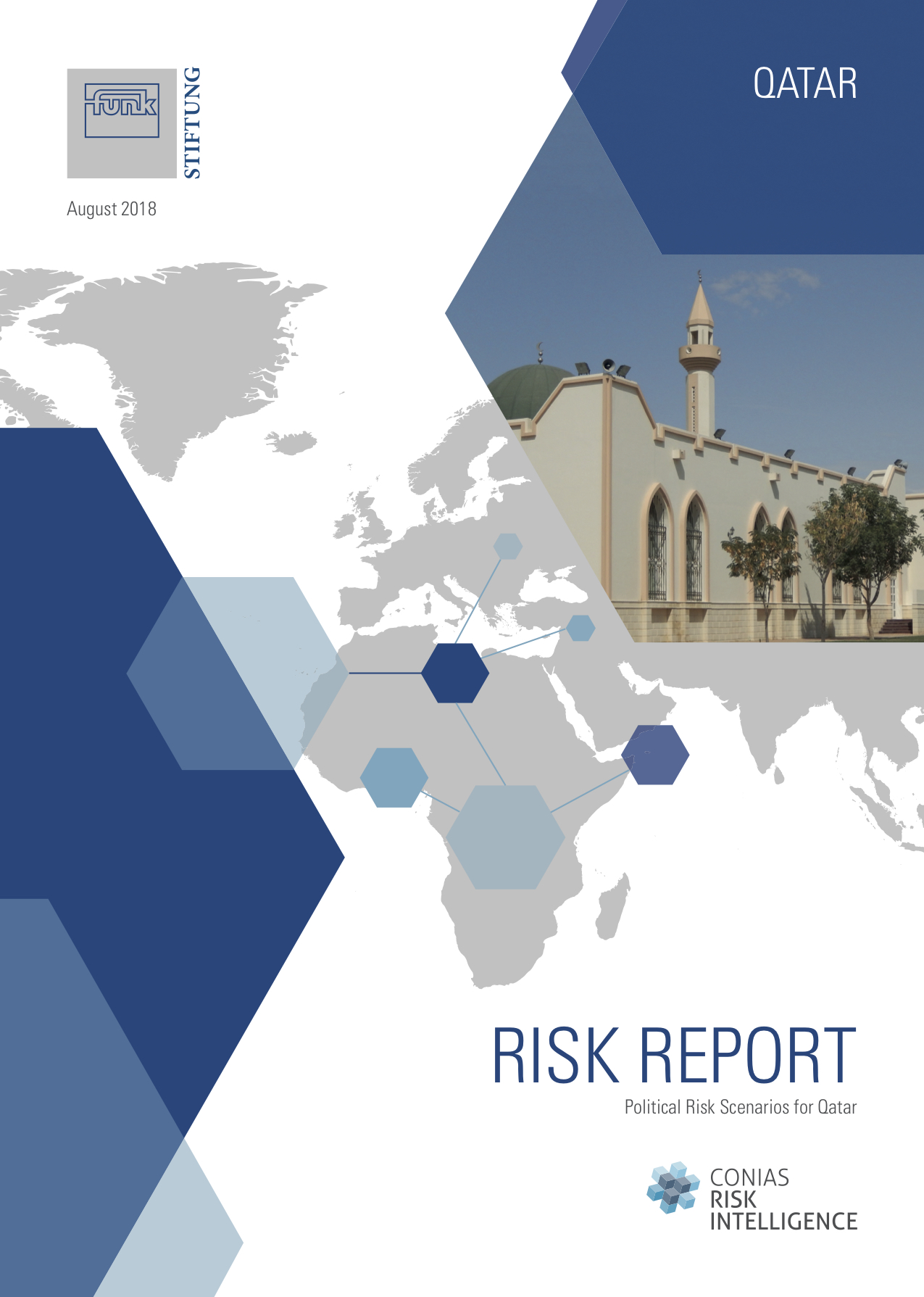 Risk Report Qatar
Qatar's ambitions appear to have reached their limits at its own borders, as the sea and land blockade imposed by its neighbors more than a year ago continues. Only a few benefit from the massive wealth of the Gulf emirate, which controls 13% of the world's natural gas resources, as most residents are not citizens yet foreign workers. In 2022, Qatar, whose role as an investor also in major German companies increased recently, will host the World Cup, as the first Arab state ever. However, this prestigious project by Emir Tamim al Thani could especially due to poor working conditions on Qatari construction sites is at risk of becoming a PR fiasco with major implications for the country's further development.
Author: Dr. des. Anna Sunik
Publication Date: August 2018
You enjoyed reading our report yet feel that it raised much more questions? You have a specific concern in mind that hasn't been addressed yet? You would like to have a more in-depth exchange with our country experts on their scenarios and further specify recommendations for actions? Contact us today and benefit from the expertise and many years of international consulting experience of our team and our partners.