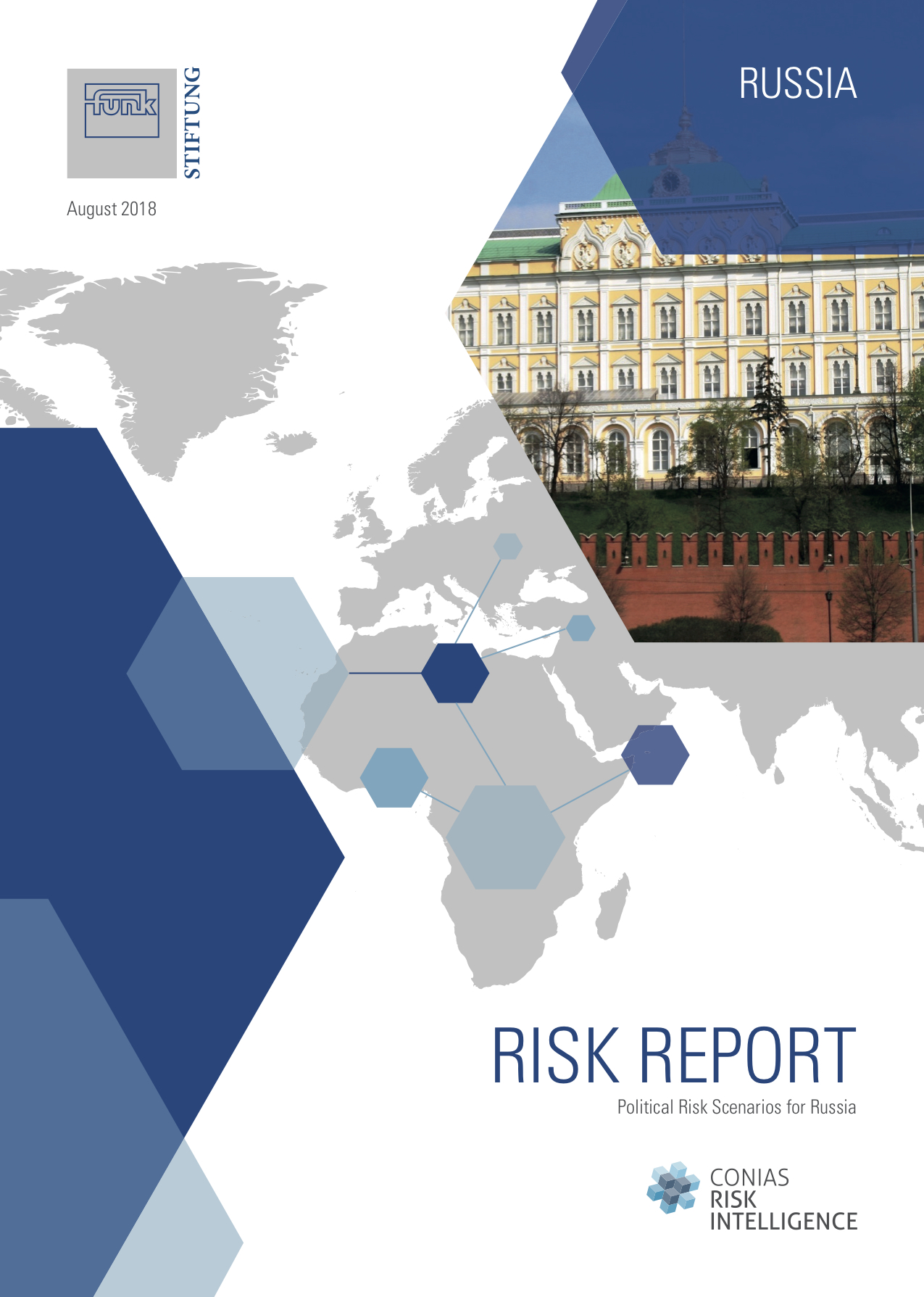 Risk Report Russia
After his re-election on March 18, President Vladimir Putin remains firmly in the driver seat of Russian politics. For many international investors, he stands, despite a poor democratic record, for a sufficient degree of political stability and an benevolent policy towards foreign businesses, among them more than 5,000 European companies currently active in Russia. The largest country on earth benefits from vast resources and remains the undisputed center of the post-Soviet space. In foreign policy terms, however, Putin's balance appears rather uneven: Several Western countries responded with punitive sanctions inter alia to Russia's illegal annexation of the Crimean Peninsula. Beyond the development of global commodity prices, the question of who will succeed Putin beyond 2024 will be vital for the future of Russia.
Author: Sarah Pagung
Veröffentlichung: August 2018
You enjoyed reading our report yet feel that it raised much more questions? You have a specific concern in mind that hasn't been addressed yet? You would like to have a more in-depth exchange with our country experts on their scenarios and further specify recommendations for actions? Contact us today and benefit from the expertise and many years of international consulting experience of our team and our partners.