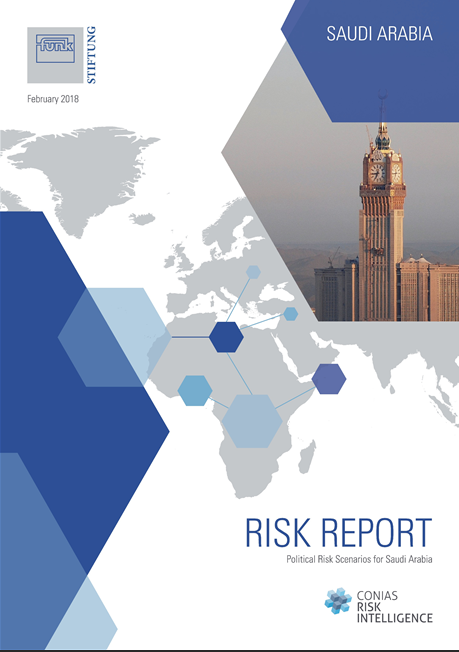 Saudi Arabia – at present the world's biggest oil exporter and with a high political influence in the Golf region – is undergoing a process of change. The reform project "Vision 2030" proposed by the new crown prince Mohammad bin Salman is aimed at diversifying the country's economy, strengthening the fields of education and research and attracting more foreign investors and tourists. Within the population as well as in the extended royal house, opposition against this encompassing reform project has been growing.
The future of Saudi Arabia therefore depends on the successful realization of these reform plans. The scenarios illustrate how a reform failure might affect the liberalization of the country, as well as its relations with neighboring states. However, a moderate implementation could be also possible, at the end of which there would be an improvement of the human rights situation and a political and economic environment that is profitable for investors as well.
Author: Rouven Stubbe
Publication Date: February 2018
You enjoyed reading our report yet feel that it raised much more questions? You have a specific concern in mind that hasn't been addressed yet? You would like to have a more in-depth exchange with our country experts on their scenarios and further specify recommendations for actions? Contact us today and benefit from the expertise and many years of international consulting experience of our team and our partners.