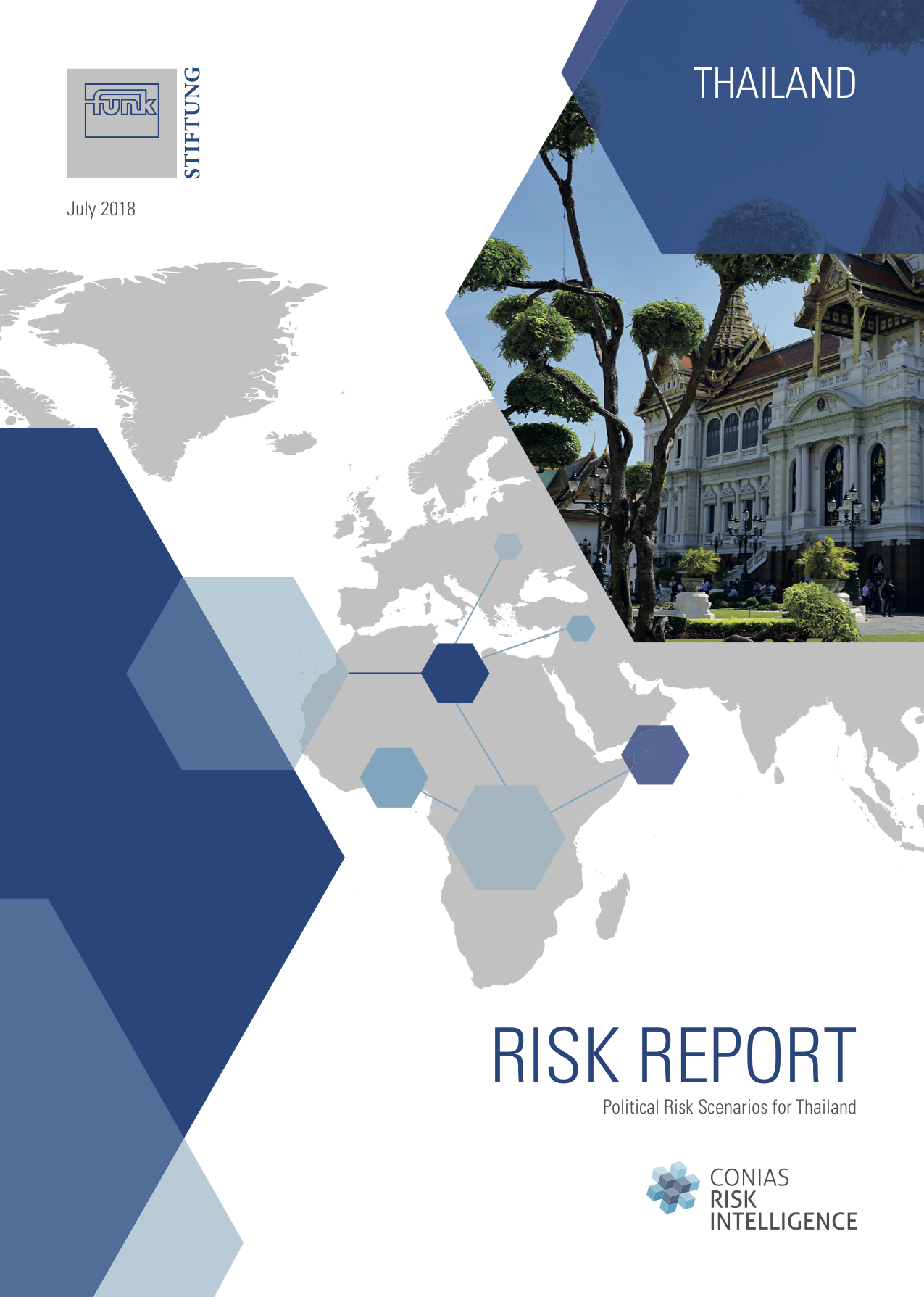 For Thailand, 2018 could be a decisive year. Elections are due in November and domestic unrest and protests over the sluggish economic growth and military rule loom large. Yet how willing is the junta, ruling Thailand since 2006, to even consider returning to the path of democratization? While overall investment from abroad in Thailand, which is currently well below its potential growth, is declining, the involvement of German companies in Thailand- after all around 600 – has increased significantly in the recent years. Will Thailand be able to overcome the state of political instability in the short and medium term – even without a strong king? And what opportunities and risks do investors have to consider?
Author: Nina Bergmann
Publication Date: July 2018
You enjoyed reading our report yet feel that it raised much more questions? You have a specific concern in mind that hasn't been addressed yet? You would like to have a more in-depth exchange with our country experts on their scenarios and further specify recommendations for actions? Contact us today and benefit from the expertise and many years of international consulting experience of our team and our partners.