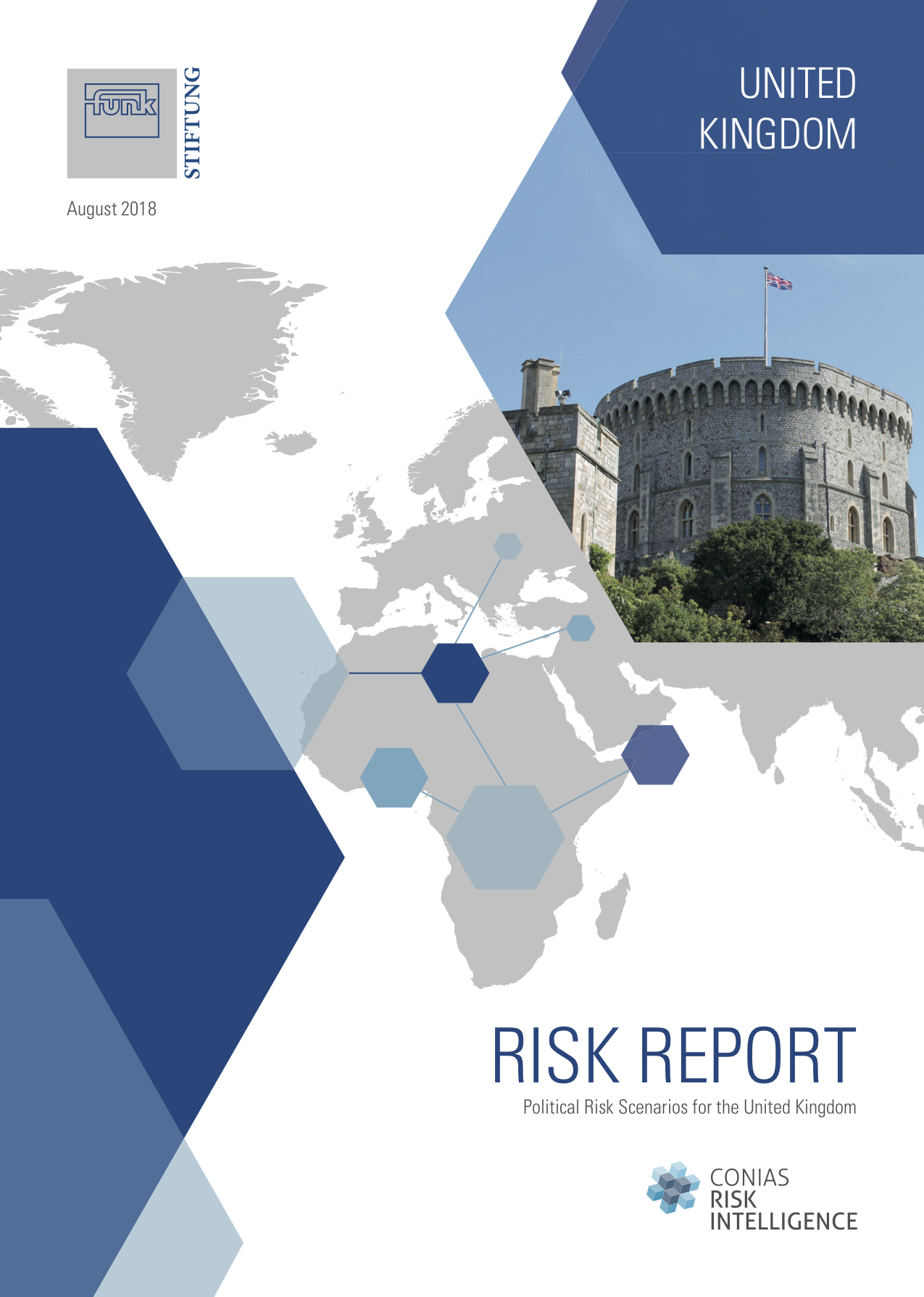 Risk Report United Kingdom
Even more than two years after the "Brexit" referendum of June 21, 2016, uncertainty overshadows the relations between Europe' second largest economy, the United Kingdom of Great Britain and Northern Ireland, and the rest of the EU. After decades of integration, central questions of global trade reoccur and the quest for answers is anything but free of tensions. In June 2017, Prime Minister Theresa May aimed at strengthening her position in snap elections, yet ended up severely weakened. For many companies, the yet undecided temper of Brexit will entail new challenges, also of particular interest to European companies. How can the UK manage to keep its position as prime recipient among global FDI and center of global banking?
Author: Sebastian Feyock
Publication Date: August 2018
You enjoyed reading our report yet feel that it raised much more questions? You have a specific concern in mind that hasn't been addressed yet? You would like to have a more in-depth exchange with our country experts on their scenarios and further specify recommendations for actions? Contact us today and benefit from the expertise and many years of international consulting experience of our team and our partners.