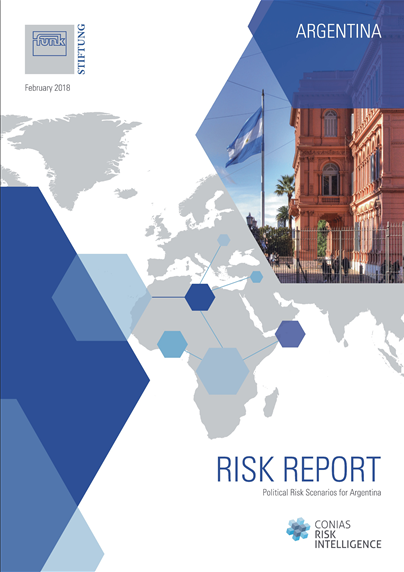 Argentina is the second largest economy in South America, it is equipped with rich natural resources and attracts investors with comparatively well-trained personnel. However, many foreign companies are put off by the 2001 experience of national bankruptcy and the economic policy under the former presidential pair Kirchner. With the election of the new president Macri, new opportunities are opening up for investor-friendly policies.
The future of the country will depend on how well Macri handles the pressures applied to him by the street and the opposition. The scenarios deal with three different outcomes.
Author: Robert Maier
Publication Date: February 2018
You enjoyed reading our report yet feel that it raised much more questions? You have a specific concern in mind that hasn't been addressed yet? You would like to have a more in-depth exchange with our country experts on their scenarios and further specify recommendations for actions? Contact us today and benefit from the expertise and many years of international consulting experience of our team and our partners.