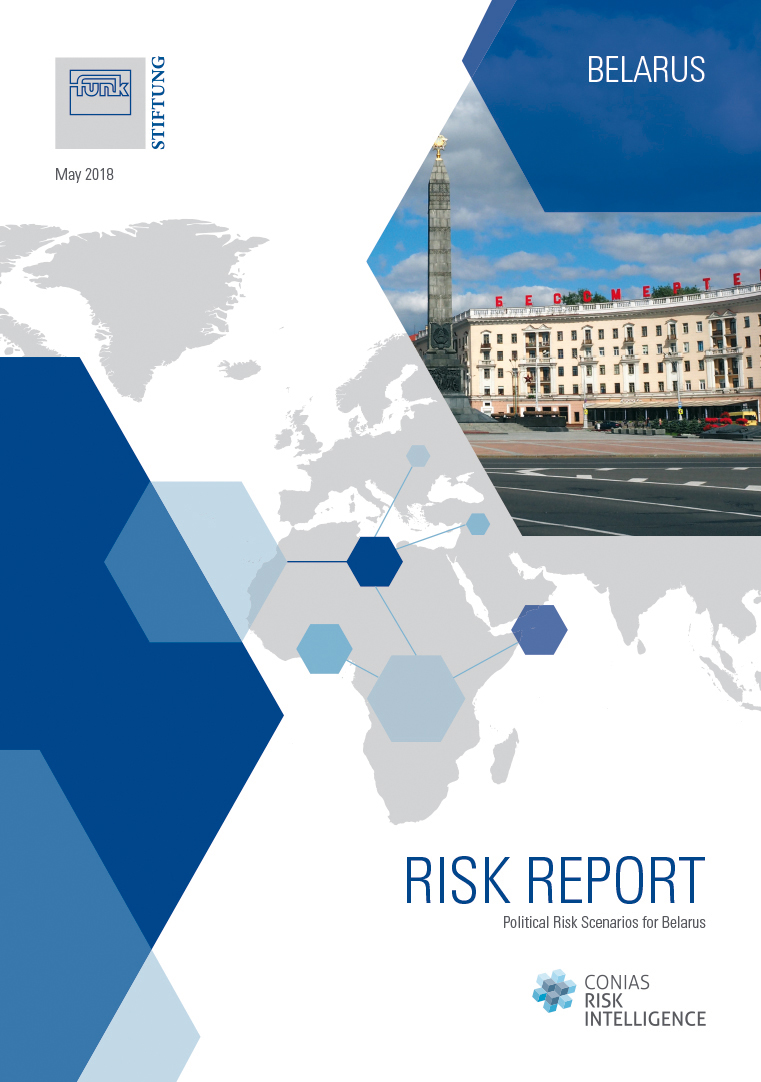 Will Belarus be able to do the splits between Moscow and Brussels? Often described as Europe's last dictatorship, Belarus has been under President Alexander Lukashenko's autocratic rule since 1994 and is considered internationally isolated. Protests in 2017 were followed by increased levels of domestic repression. At the same time, Minsk is seeking better relations with the West, lifting the visa requirements for EU citizens in 2017, along with a liberalization of the digital economy that is seen as revolutionary for the country. Given the current confrontation between Belarus' key international partners, which are the scenarios likely to expect for the country's future?
Author: Silke Geißert
Publication Date: May 2018
You enjoyed reading our report yet feel that it raised much more questions? You have a specific concern in mind that hasn't been addressed yet? You would like to have a more in-depth exchange with our country experts on their scenarios and further specify recommendations for actions? Contact us today and benefit from the expertise and many years of international consulting experience of our team and our partners.