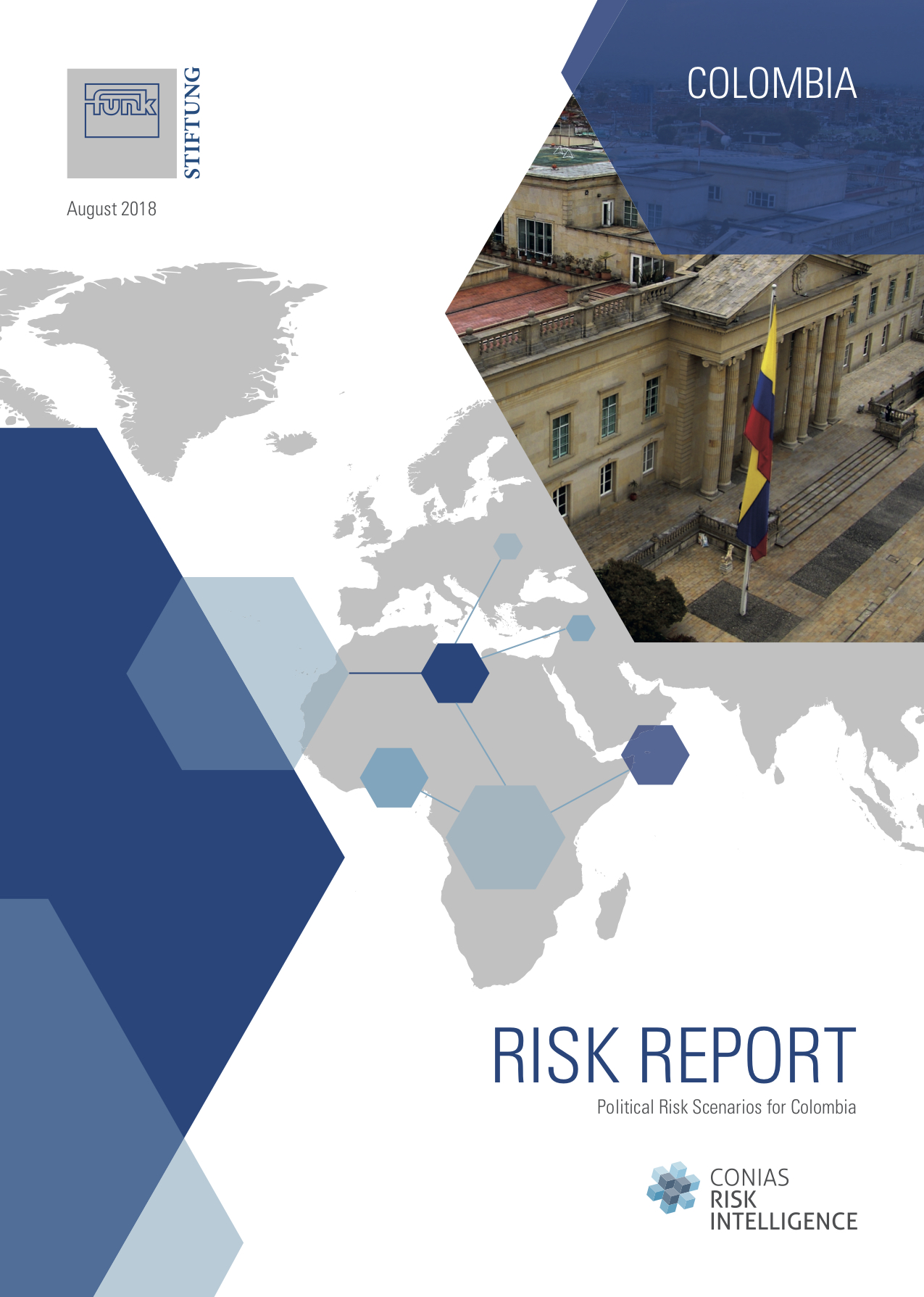 Risk Report Colombia
The election of business-friendly yet conservative Iván Duque on 17 June 2018 could be a turning point for Colombia as he opposes the peace agreement with the FARC rebels. In 2017, his predecessor Juan Santos was awarded the Nobel Peace Prize for settling the longest conflict in the Western Hemisphere, which has left more than 220,000 people dead. Among Colombians, however, skepticism remain high. Apart from the structural challenges of unemployment and corruption, Latin America's fourth largest economy owes its good position to resources and a good industrial infrastructure. Whether Colombia can transform this potential into enhanced prosperity, depends heavily on the political pathways Duque will choose.
Author: Lennard Naumann, Angela Rodriguez Peña
Publication Date: August 2018
You enjoyed reading our report yet feel that it raised much more questions? You have a specific concern in mind that hasn't been addressed yet? You would like to have a more in-depth exchange with our country experts on their scenarios and further specify recommendations for actions? Contact us today and benefit from the expertise and many years of international consulting experience of our team and our partners.