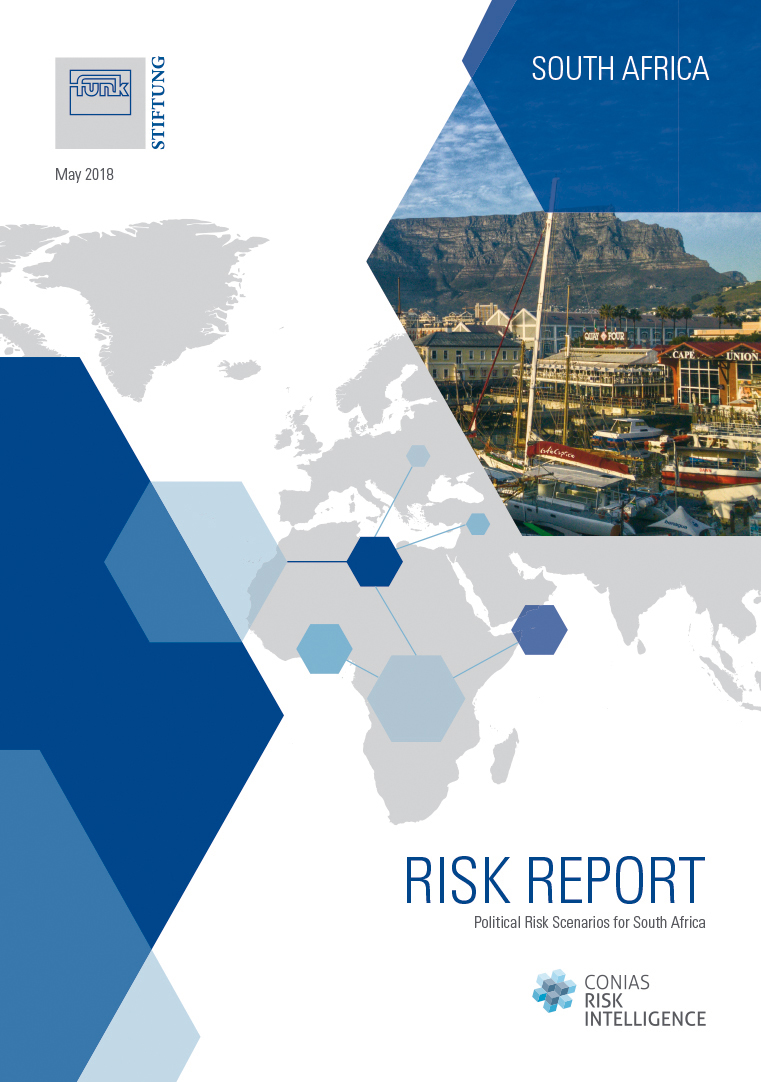 After nearly ten years in office, South African President Jacob Zuma cleared the way for Cyril Ramaphosa in February 2018. Although anything but a newcomer to politics, Ramaphosa had openly opposed corruption and nepotism in state institutions, and his election raises hopes for necessary structural reforms, including in economic policy. In recent years, political instability has unsettled investors as well as devastating agency ratings. In order for the "newcomer" to regain the lost confidence of both South Africans and foreign companies and avoid that the worst-case scenario of an economic collapse will become reality, he will need to quickly create better conditions and enhance legal certainty.
Author: Lennard Naumann
Publication Date: May 2018
You enjoyed reading our report yet feel that it raised much more questions? You have a specific concern in mind that hasn't been addressed yet? You would like to have a more in-depth exchange with our country experts on their scenarios and further specify recommendations for actions? Contact us today and benefit from the expertise and many years of international consulting experience of our team and our partners.