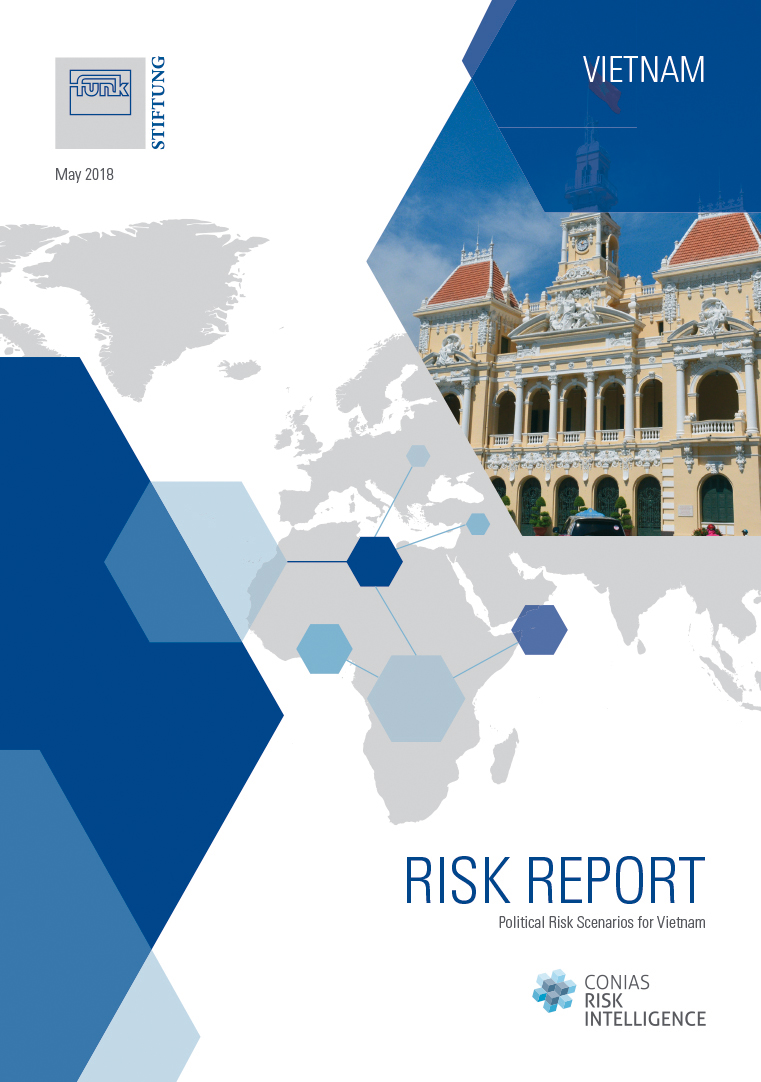 With planned economy out of the picture, has Vietnam become a "socialist republic" in name only? In the past decades, Vietnam has written a unique economic and developmental success story. Once among the world's poorest, the country had continued on the path of reform since the 1980s and has fully opened up to globalization. Companies benefit from low wages, subsidies and tax benefits – many of them have even already relocated their production, from China to there. Nevertheless, in order for Vietnam to follow the path of a Best-Case-Scenario and remain an island of stability in Southeast Asia, reforms are needed especially in the judiciary and in the fight against corruption.
Author: Tatjana Petrovic
Publication Date: May 2018
You enjoyed reading our report yet feel that it raised much more questions? You have a specific concern in mind that hasn't been addressed yet? You would like to have a more in-depth exchange with our country experts on their scenarios and further specify recommendations for actions? Contact us today and benefit from the expertise and many years of international consulting experience of our team and our partners.