The Risk Report series, supported by the Funk Foundation, offers a new analytic approach to assess political risks and their potential consequences in 25 countries. An analysis of the country's most important conflict lines, influential people and upcoming events reveals the impending changes in a country. Against the backdrop of entrepreneurial decision-making in light of direct investments or transactions the series also shows how these changes affect the attractiveness of overseas sites.
All reports will be published and downloadable by mid-July on this website. Reports will be available on Iran, Belarus, Turkey and Egypt, and many more.
I want to be informed about publications of further country reports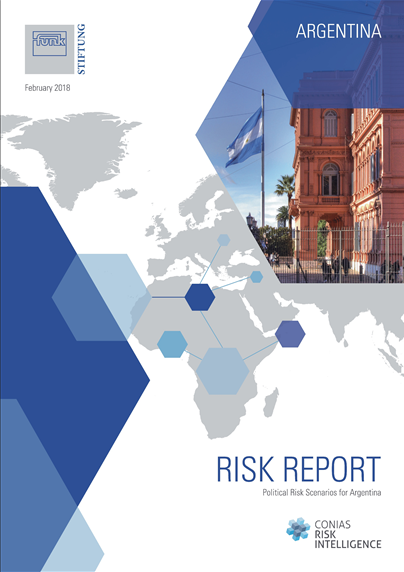 Risk Report Argentina (02/2018)
Argentina is the second largest economy in South America, it is equipped with rich natural resources and attracts investors with comparatively well-trained personnel. However, many foreign companies are put off by the 2001 experience of national bankruptcy and the economic policy under the former presidential pair Kirchner. With the election of the new president Macri, new opportunities are opening up for investor-friendly policies.
The future of the country will depend on how well Macri handles the pressures applied to him by the street and the opposition. The scenarios deal with three different outcomes.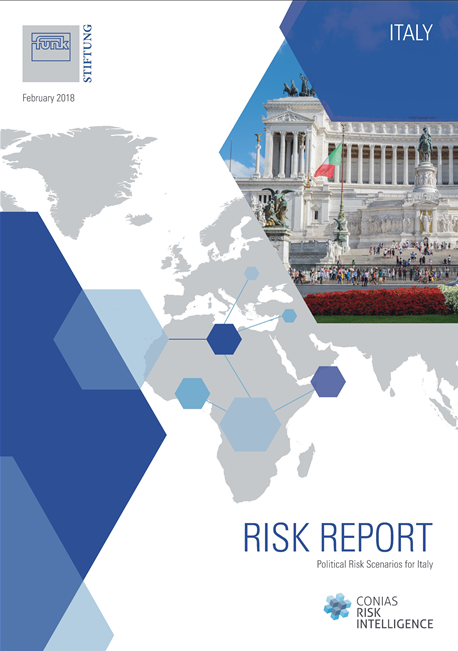 Risk Report Italy (02/2018)
Italy is one of the most important economic powers in the European Union; it is among the 10 largest economies in the world. Yet, due to stricken banks, a crushing tax burden and extreme national debt, which massively restrict its political leeway, Italy is also among the EU states that signal a comparatively higher risk. Over the last months there have even been discussions about an Italian exit from the EU.
The scenarios deal with what kind of consequences the elections in March 2018 and the formation of government might have for the country: From the "sick man" to the model student of Europe – will the election results pave the path for a European economic crisis or will Italy manage to build a broad government coalition and become a strong, reform-oriented, European partner?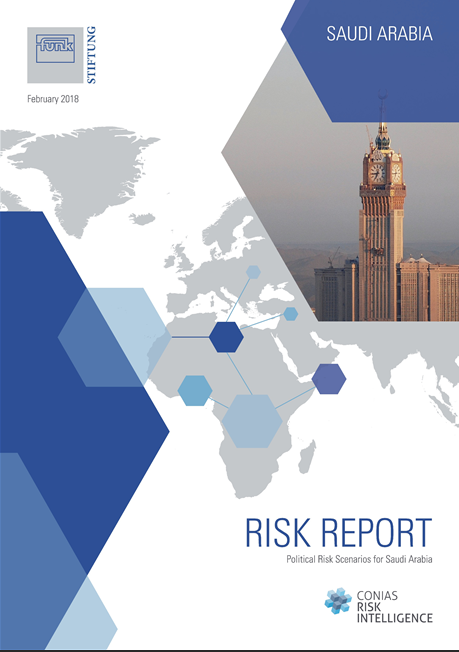 Risk Report Saudi Arabia (02/2018)
Saudi Arabia – at present the world's biggest oil exporter and with a high political influence in the Golf region – is undergoing a process of change. The reform project "Vision 2030" proposed by the new crown prince Mohammad bin Salman is aimed at diversifying the country's economy, strengthening the fields of education and research and attracting more foreign investors and tourists. Within the population as well as in the extended royal house, opposition against this encompassing reform project has been growing.
The future of Saudi Arabia therefore depends on the successful realization of these reform plans. The scenarios illustrate how a reform failure might affect the liberalization of the country, as well as its relations with neighboring states. However, a moderate implementation could be also possible, at the end of which there would be an improvement of the human rights situation and a political and economic environment that is profitable for investors as well.