The Risk Report series, supported by the Funk Foundation, offers a new analytic approach to assess political risks and their potential consequences in 25 countries. An analysis of the country's most important conflict lines, influential people and upcoming events reveals the impending changes in a country. Against the backdrop of entrepreneurial decision-making in light of direct investments or transactions the series also shows how these changes affect the attractiveness of overseas sites.
I want to be informed about publications of further country reports
If the email does not arrive within an hour, please check your email's spam folder.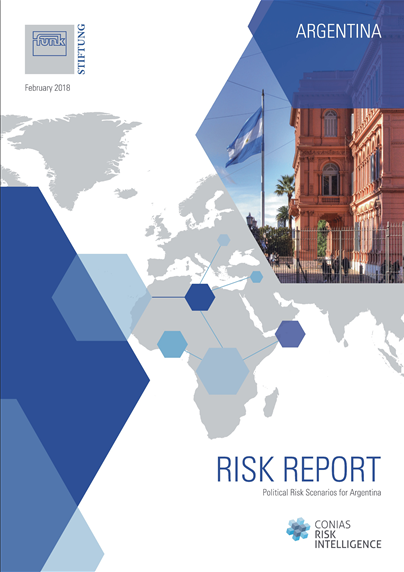 Risk Report Argentina (02/2018)
Argentina is the second largest economy in South America, it is equipped with rich natural resources and attracts investors with comparatively well-trained personnel. However, many foreign companies are put off by the 2001 experience of national bankruptcy and the economic policy under the former presidential pair Kirchner. With the election of the new president Macri, new opportunities are opening up for investor-friendly policies.
The future of the country will depend on how well Macri handles the pressures applied to him by the street and the opposition. The scenarios deal with three different outcomes.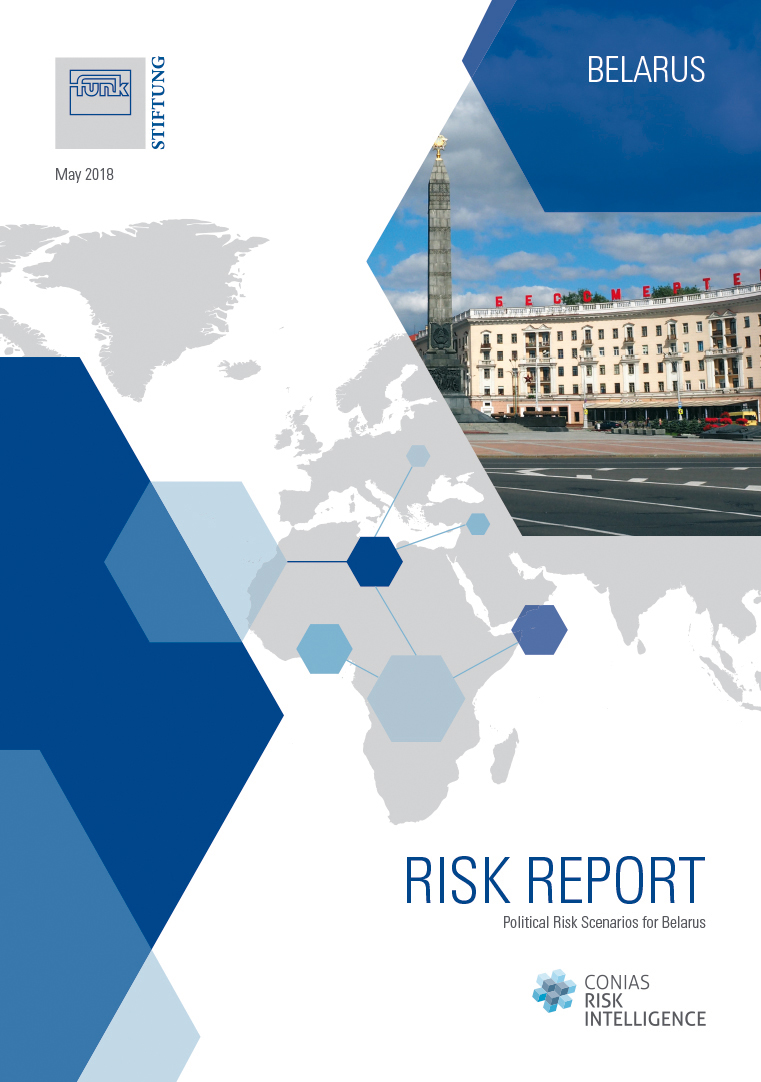 Risk Report Belarus (05/2018)
Will Belarus be able to do the splits between Moscow and Brussels? Often described as Europe's last dictatorship, Belarus has been under President Alexander Lukashenko's autocratic rule since 1994 and is considered internationally isolated. Protests in 2017 were followed by increased levels of domestic repression. At the same time, Minsk is seeking better relations with the West, lifting the visa requirements for EU citizens in 2017, along with a liberalization of the digital economy that is seen as revolutionary for the country. Given the current confrontation between Belarus' key international partners, which are the scenarios likely to expect for the country's future?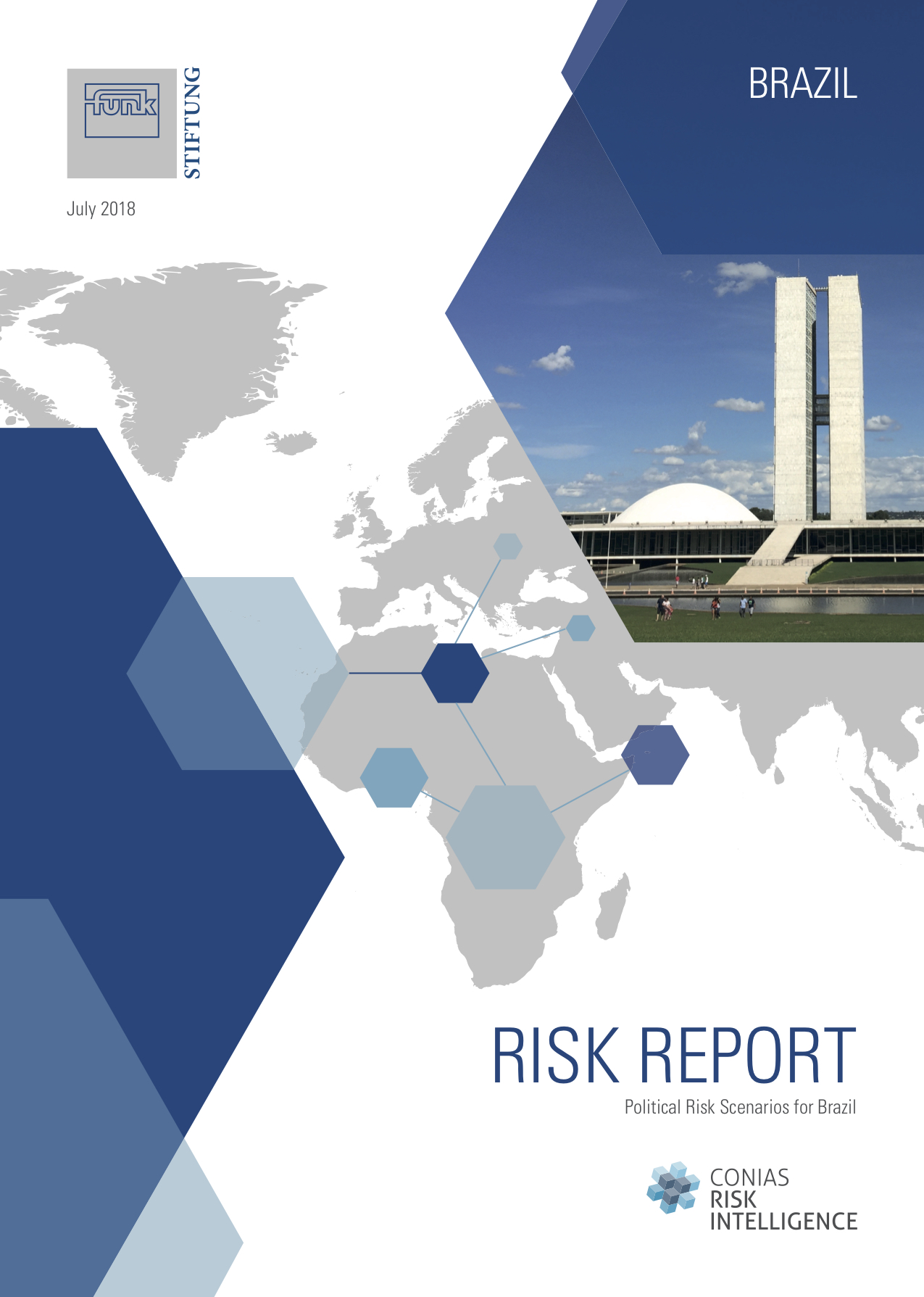 Risk Report Brazil (07/2018)
Brazil is the "B in BRICS" – the largest economy in South America and one of the leading emerging markets of the 21st century. But how much of this positive development trend has remained after five years on consecutive crisis? Corruption scandals at the very top of the state, mass protests and an economic recession have permanently clouded the prospects for stability. Presidential elections, to which many observers attribute a trend-setting significance, are scheduled for October this year. Will Brazil succeed in reverting to its former status as a regional power hub and global economic asset, or will it turn to an inward-looking country struggling to cope with internal crises in the future?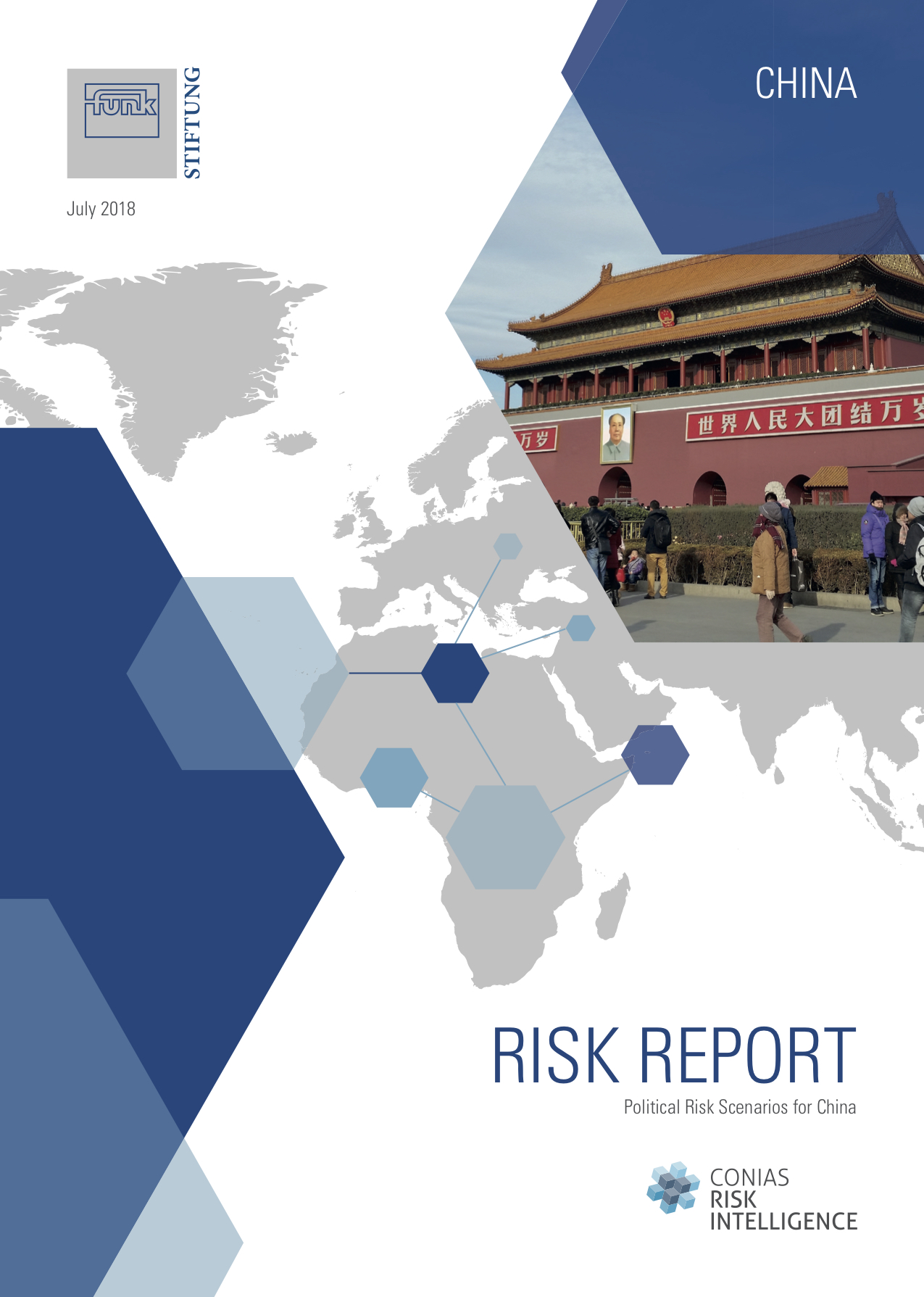 Risk Report China (07/2018)
China's economic and political rise is and remains the talk of the town – albeit currently rather involuntarily due to the increased tensions with the United States and the threat of a trade war. Beijing appears to see itself less as a revisionist power vis-a-vis Washington, yet claims to return to its traditional place as the Middle Kingdom, among others through the enormous "Belt and Road Initiative". How will this change China's relations with the outside world? President Xi Jinping not only declared himself an advocate for free trade in the past year, he is also following in the footsteps of Mao Zedong to leave his mark on Chinese domestic politics. Will he be powerful enough to enforce unpopular reforms such as inefficient state-owned enterprises, market access or financial market regulation?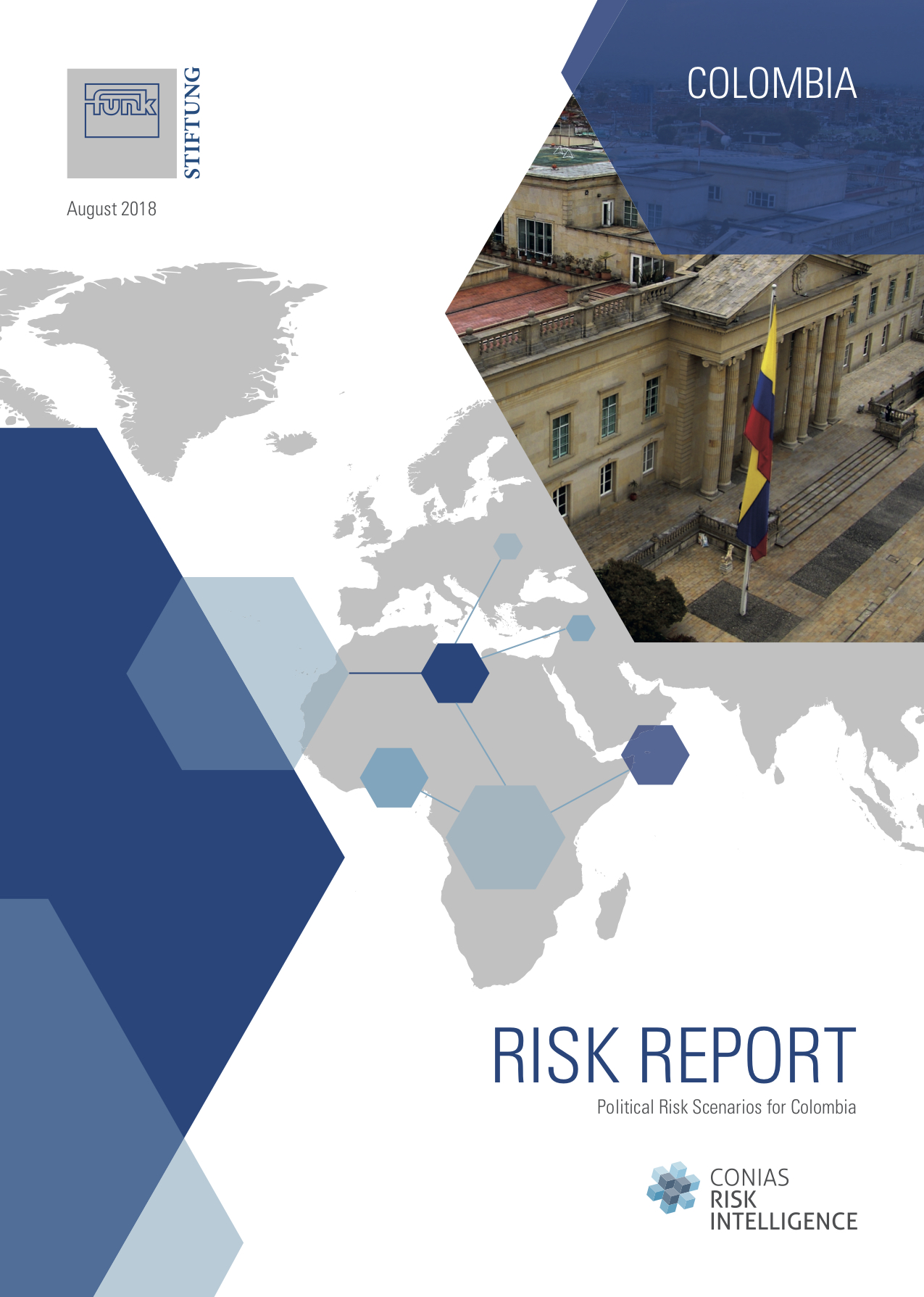 Risk Report Colombia (08/2018)
The election of business-friendly yet conservative Iván Duque on 17 June 2018 could be a turning point for Colombia as he opposes the peace agreement with the FARC rebels. In 2017, his predecessor Juan Santos was awarded the Nobel Peace Prize for settling the longest conflict in the Western Hemisphere, which has left more than 220,000 people dead. Among Colombians, however, skepticism remain high. Apart from the structural challenges of unemployment and corruption, Latin America's fourth largest economy owes its good position to resources and a good industrial infrastructure. Whether Colombia can transform this potential into enhanced prosperity, depends heavily on the political pathways Duque will choose.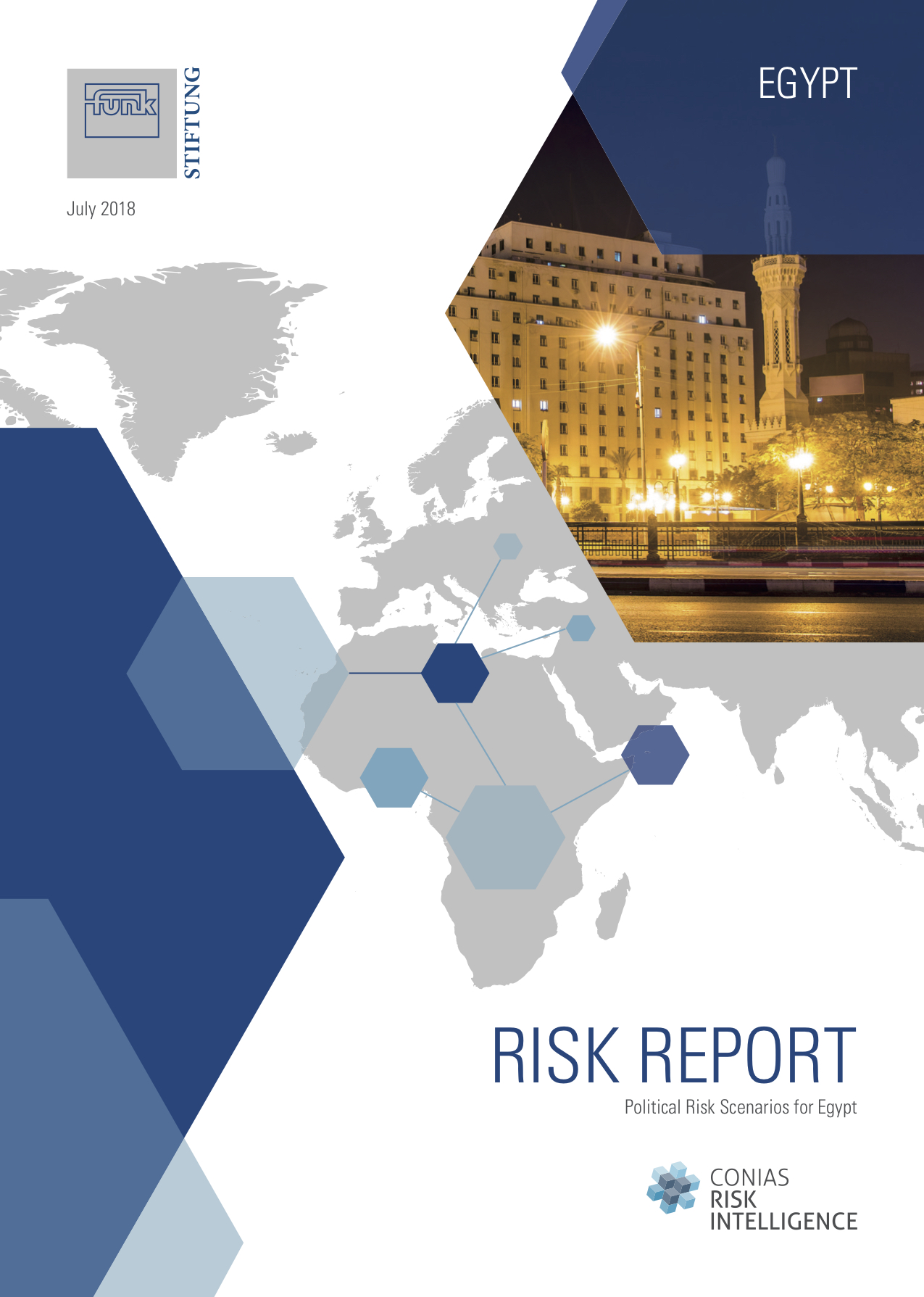 Risk Report Egypt (07/2018)
From anchor of regional stability to failing giant and back? After his re-election in March 2018, Egyptian President Abdel Fattah al-Sisi wants to put his country, with 90 million inhabitants the most populous of the Near and Middle East, also back on the economic track. The second strongest economy on the African continent experienced significant domestic and violent upheavals in recent years, but al-Sisi's autocratic rule is seen by many as a mid- and long-term problem rather than a sustainable solution. Will he nevertheless succeed in implementing urgently needed structural economic reforms, rehabilitating the dilapidated state budget and luring investors into the country?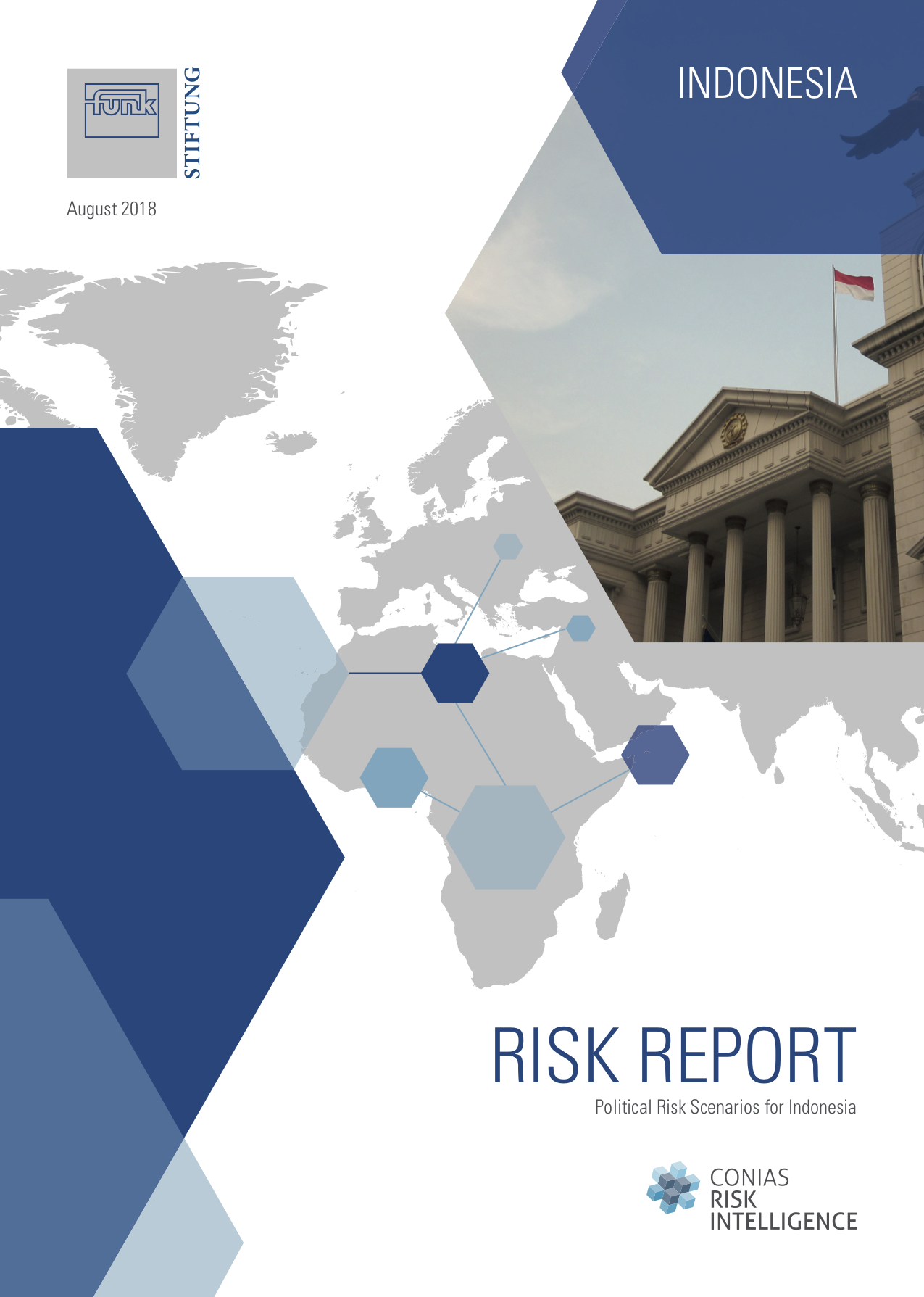 Risk Report Indonesia (08/2018)
In 2014, former furniture salesman Joko "Jokowi" Widodo – often compared to Barack Obama – was elected president of Indonesia. For the first time, an "outsider" has risen to the top of the world's largest island nation, raising expectations for political renewal and reforms, yet also tensions and skepticism. A member of the "Next-Eleven" group, G20 state Indonesia is well placed to soon catch up with the BRICS states, given its large human capital and natural resources. In order to use this potential, further investments are needed in the areas of infrastructure, education and subsidy reduction. Whether this can be achieved by Jokowi will also depend on the outcome of elections coming up in April 2019.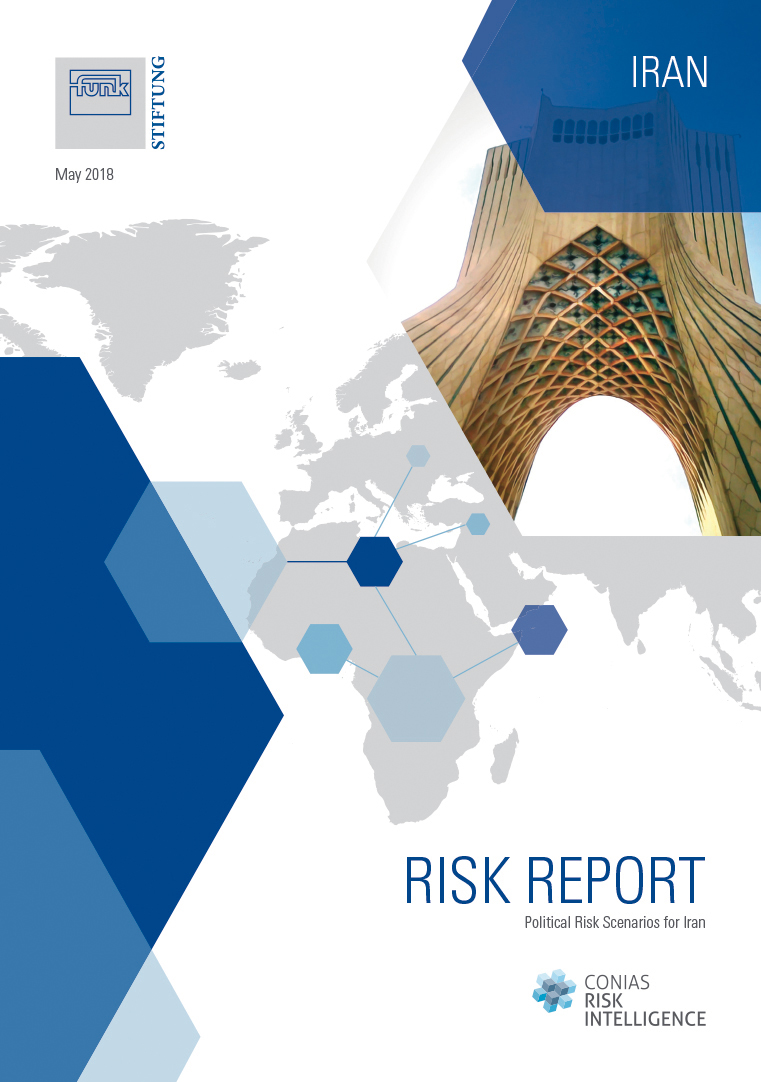 Risk Report Iran (05/2018)
In 2019, the Islamic Republic of Iran celebrates its 40th anniversary. The country, one of the richest countries in terms of resources, has an tremendous economic potential, also because of its approximately 80 million inhabitants, among them many young and well-educated. Both in terms of foreign and security policy, however, the country is facing difficult times ahead. Tehran's great hopes to escape the decade-long state of international isolation with the JCPOA treaty concluded in 2015 and sanctions partially lifted also threaten to be shattered. At the same time, political and economic reforms are unavoidable also within the country if Tehran wants to prevent a resurgence of recent protests. Which are scenarios beyond the worst-case that could play out for Iran?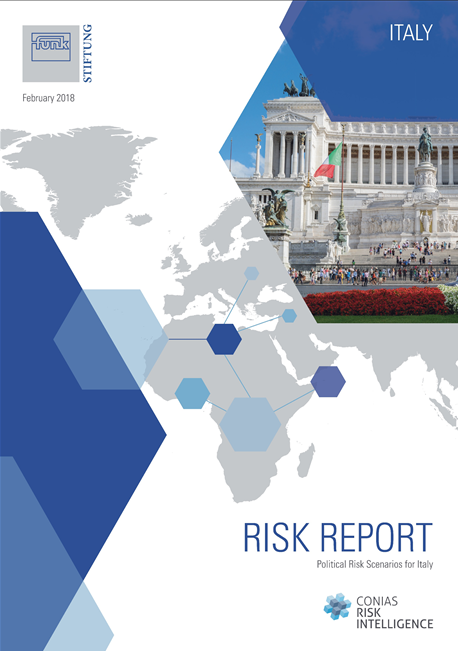 Risk Report Italy (02/2018)
Italy is one of the most important economic powers in the European Union; it is among the 10 largest economies in the world. Yet, due to stricken banks, a crushing tax burden and extreme national debt, which massively restrict its political leeway, Italy is also among the EU states that signal a comparatively higher risk. Over the last months there have even been discussions about an Italian exit from the EU.
The scenarios deal with what kind of consequences the elections in March 2018 and the formation of government might have for the country: From the "sick man" to the model student of Europe – will the election results pave the path for a European economic crisis or will Italy manage to build a broad government coalition and become a strong, reform-oriented, European partner?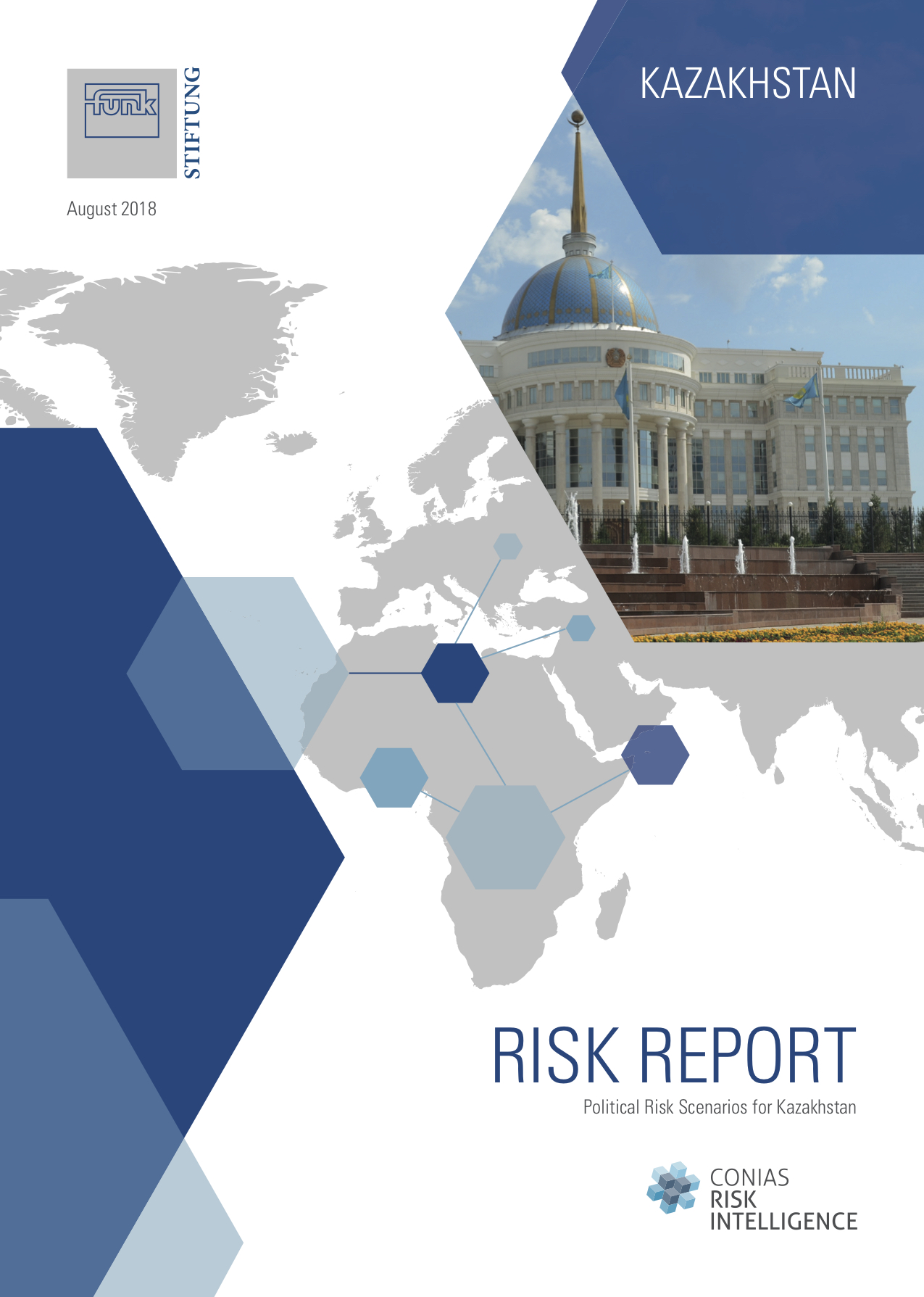 Risk Report Kazakhstan (08/2018)
Kazakhstan generates nearly two thirds of Central Asia's economic output. Its favorable position also as Europe's most important trading partner in the region is based on a thriving oil and gas industry – Kazakhstan ranks among the Top 20 of global oil exporters. While this leaves the country highly susceptible to external shocks, for instance, to a rapid drop in oil prices, the domestic politics of the post-Soviet state have been stable and characterized by the rule of President Nursultan Nazarbayev for more than three decades. Hence, the question of succession is of particular importance. Despite several reform initiatives, Kazakhstan's political system remains highly autocratic and inhibits little resilience against the looming resource course also known as "Dutch Disease".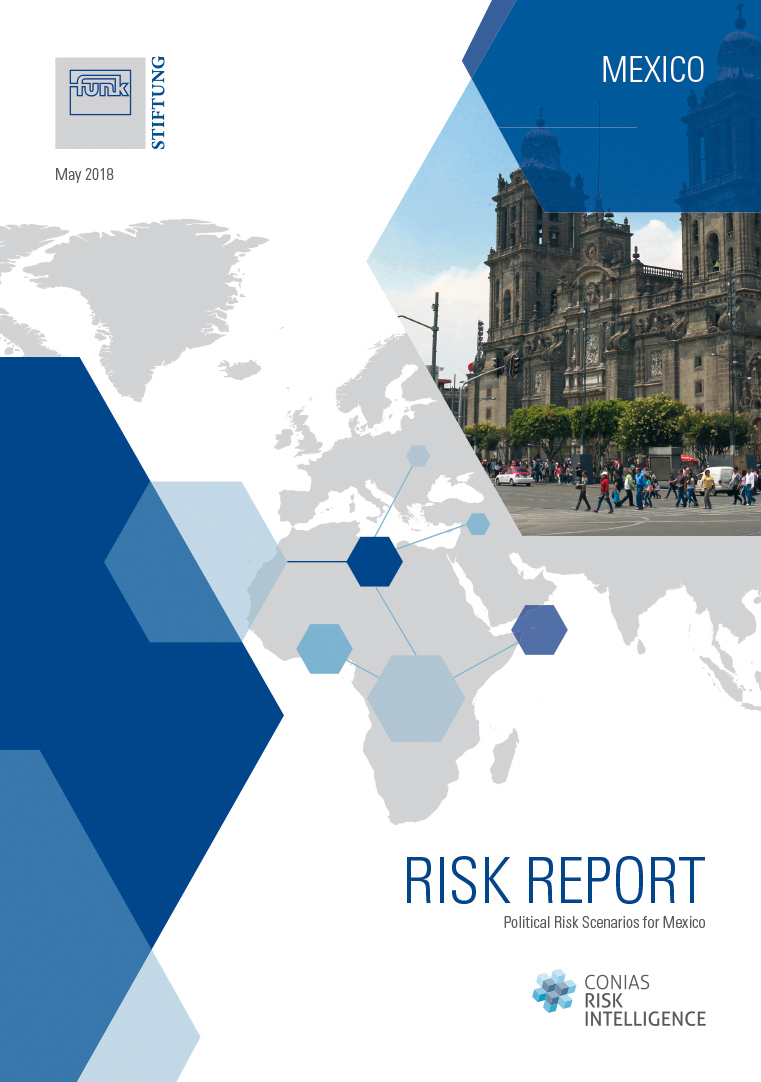 Risk Report Mexico (05/2018)
Not only due to its geography, Mexico has become a dynamic location for trade and investment in Latin America. Since 2000, it has a free trade agreement with the European Union, German companies alone employ more than 130,000 people in the country. Despite extensive reforms, the outgoing government of Pena Nieto had not succeeded in also boosting growth rates. New uncertainties loom large, given repeated US threats to terminate NAFTA in the case that new rules of origin can't be agreed upon. The outcome of the Mexican presidential elections in July and its implications act to the challengers the country faces in its near future.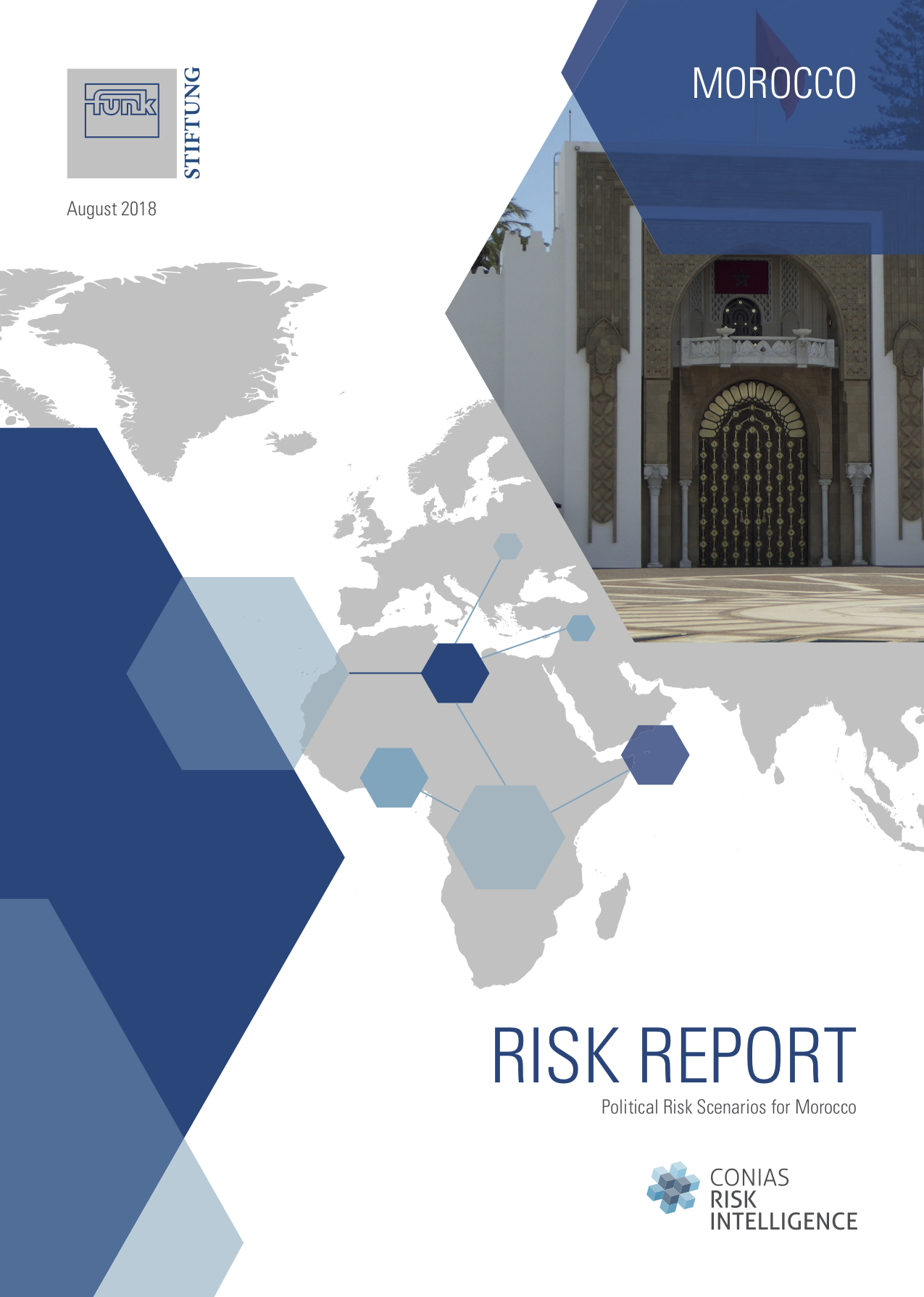 Risk Report Morocco (08/2018)
In the at times turbulent MENA region, the Kingdom of Morocco is seen as an anchor of stability. King Mohammed VI. rules the country since 1999 and managed to outlast the Arab Spring through (superficial) reforms. Morocco, the sixth largest economy in Africa, is considered to be an important partner of the European Union in matters of economic, security, and migration policy cooperation, especially given its thriving agricultural sector. In 2017, Morocco managed not only to accelerate economic growth, but has also been named as the first regional partner of the G20 "Compact with Africa". As still too many high skilled Moroccans leave the country to seek employment in Europe, and in order to make better use of its great economic potential, Morocco needs to implement much needed reforms in a quick yet sustainable way.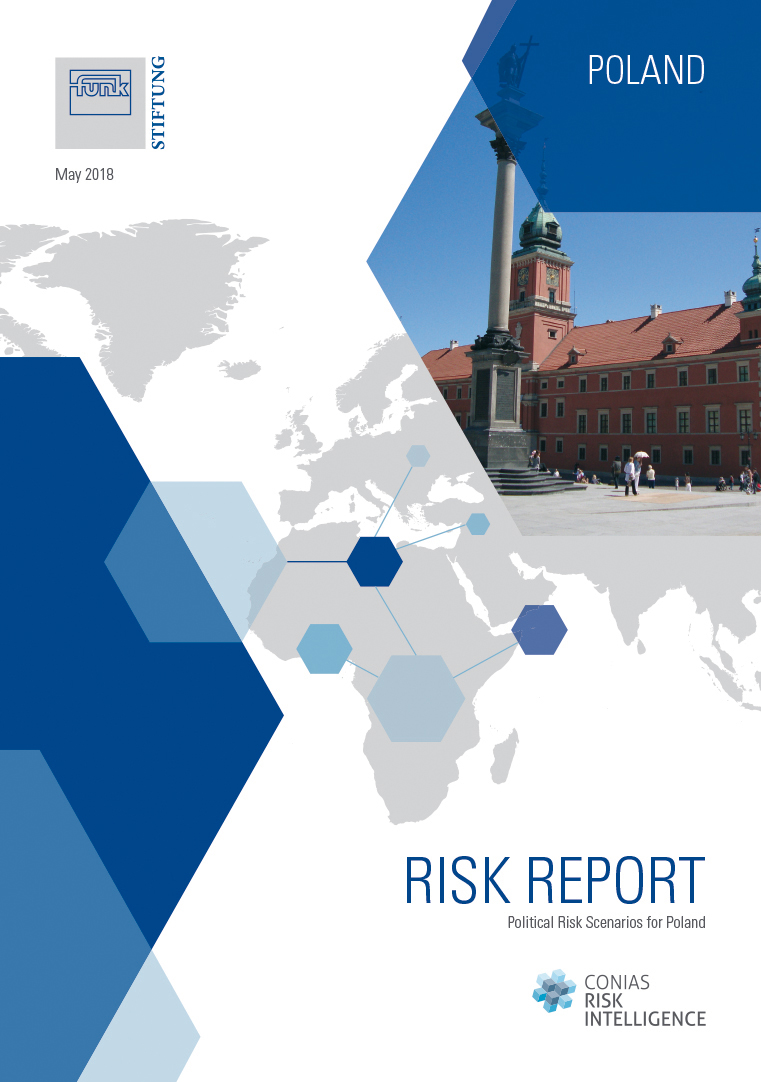 Risk Report Poland (05/2018)
Could Poland lose its position as the top investment location in Central and Eastern Europe? Poland is the third-largest consumer market in the region, attracting investors and international companies with its strong economy, well-developed infrastructure and a considerable high-skilled labor force. However, since 2015, Poland, which remains the largest recipient of EU cohesion funds, repeatedly made negative headlines, inter alia with controversial judicial reforms. In addition to subsequent tensions with Brussels, the confrontational course of the ruling right-wing conservative PiS party has raised heightened uncertainty for foreign companies about political stability and Warsaw's future economic policy. Amid this highly volatile situation, international partners and investors are advised to pay attention to a number of scenarios.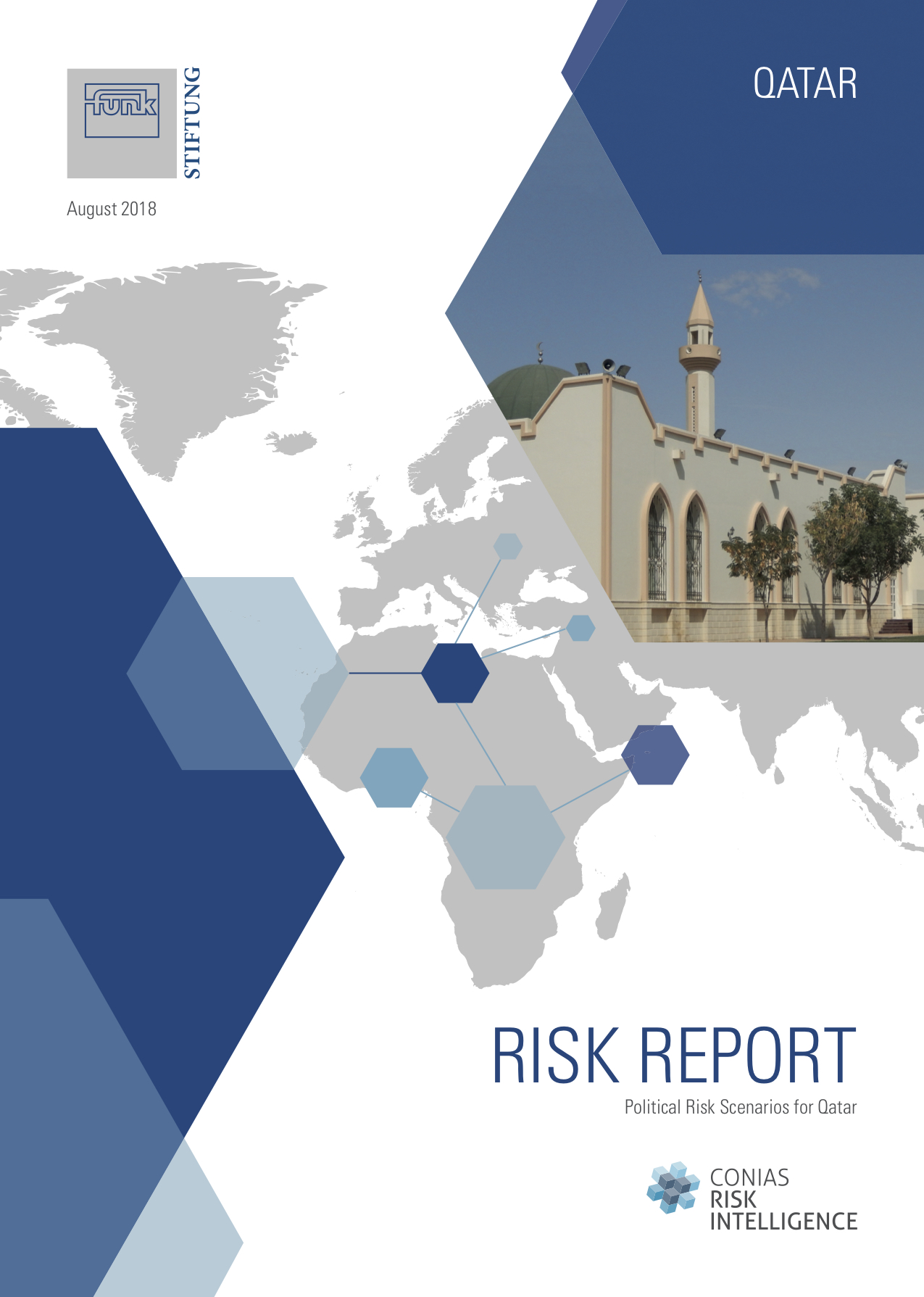 Risk Report Qatar (08/2018)
Qatar's ambitions appear to have reached their limits at its own borders, as the sea and land blockade imposed by its neighbors more than a year ago continues. Only a few benefit from the massive wealth of the Gulf emirate, which controls 13% of the world's natural gas resources, as most residents are not citizens yet foreign workers. In 2022, Qatar, whose role as an investor also in major European companies increased recently, will host the World Cup, as the first Arab state ever. However, this prestigious project by Emir Tamim al Thani could especially due to poor working conditions on Qatari construction sites is at risk of becoming a PR fiasco with major implications for the country's further development.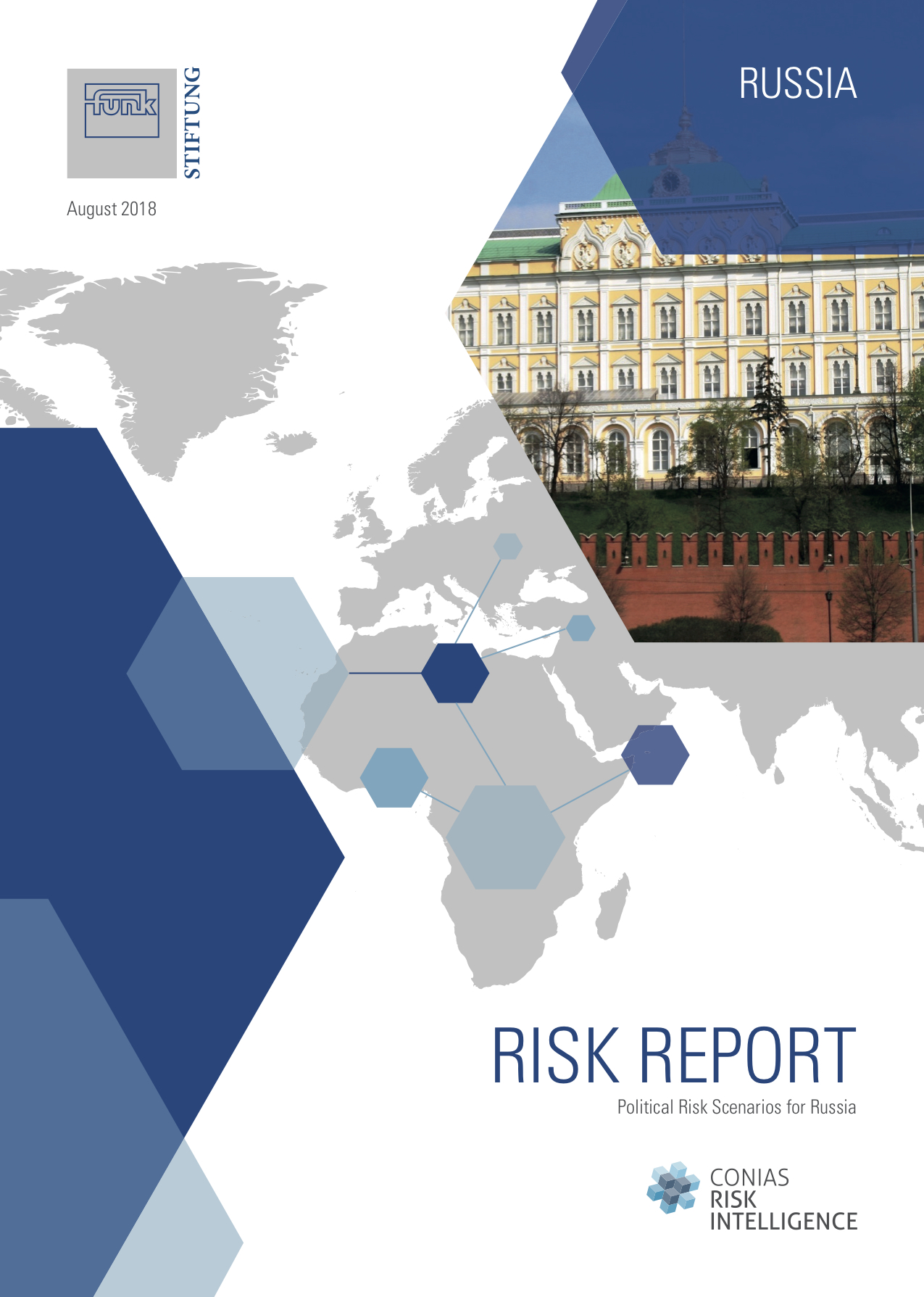 Risk Report Russia (08/2018)
After his re-election on March 18, President Vladimir Putin remains firmly in the driver seat of Russian politics. For many international investors, he stands, despite a poor democratic record, for a sufficient degree of political stability and an benevolent policy towards foreign businesses, among them more than 5,000 European companies currently active in Russia. The largest country on earth benefits from vast resources and remains the undisputed center of the post-Soviet space. In foreign policy terms, however, Putin's balance appears rather uneven: Several Western countries responded with punitive sanctions inter alia to Russia's illegal annexation of the Crimean Peninsula. Beyond the development of global commodity prices, the question of who will succeed Putin beyond 2024 will be vital for the future of Russia.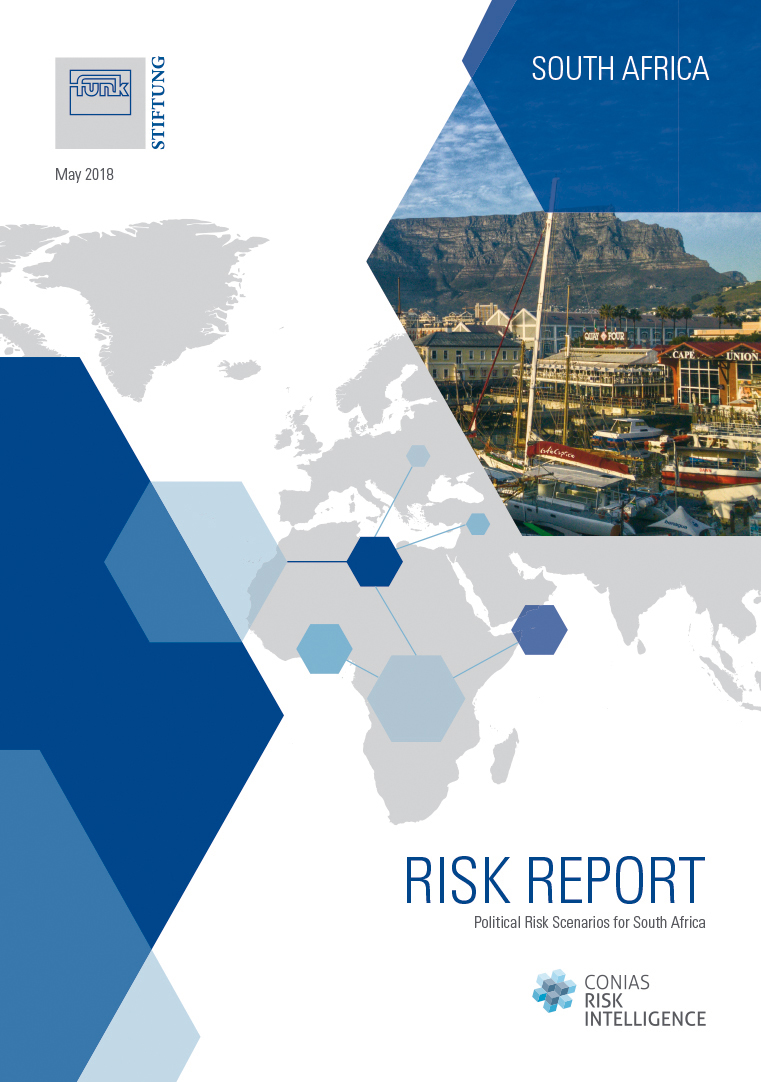 Risk Report South Africa (05/2018)
After nearly ten years in office, South African President Jacob Zuma cleared the way for Cyril Ramaphosa in February 2018. Although anything but a newcomer to politics, Ramaphosa had openly opposed corruption and nepotism in state institutions, and his election raises hopes for necessary structural reforms, including in economic policy. In recent years, political instability has unsettled investors as well as devastating agency ratings. In order for the "newcomer" to regain the lost confidence of both South Africans and foreign companies and avoid that the worst-case scenario of an economic collapse will become reality, he will need to quickly create better conditions and enhance legal certainty.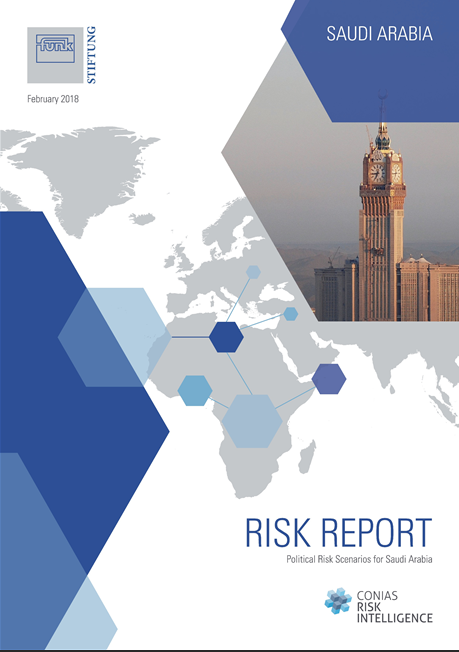 Risk Report Saudi Arabia (02/2018)
Saudi Arabia – at present the world's biggest oil exporter and with a high political influence in the Golf region – is undergoing a process of change. The reform project "Vision 2030" proposed by the new crown prince Mohammad bin Salman is aimed at diversifying the country's economy, strengthening the fields of education and research and attracting more foreign investors and tourists. Within the population as well as in the extended royal house, opposition against this encompassing reform project has been growing.
The future of Saudi Arabia therefore depends on the successful realization of these reform plans. The scenarios illustrate how a reform failure might affect the liberalization of the country, as well as its relations with neighboring states. However, a moderate implementation could be also possible, at the end of which there would be an improvement of the human rights situation and a political and economic environment that is profitable for investors as well.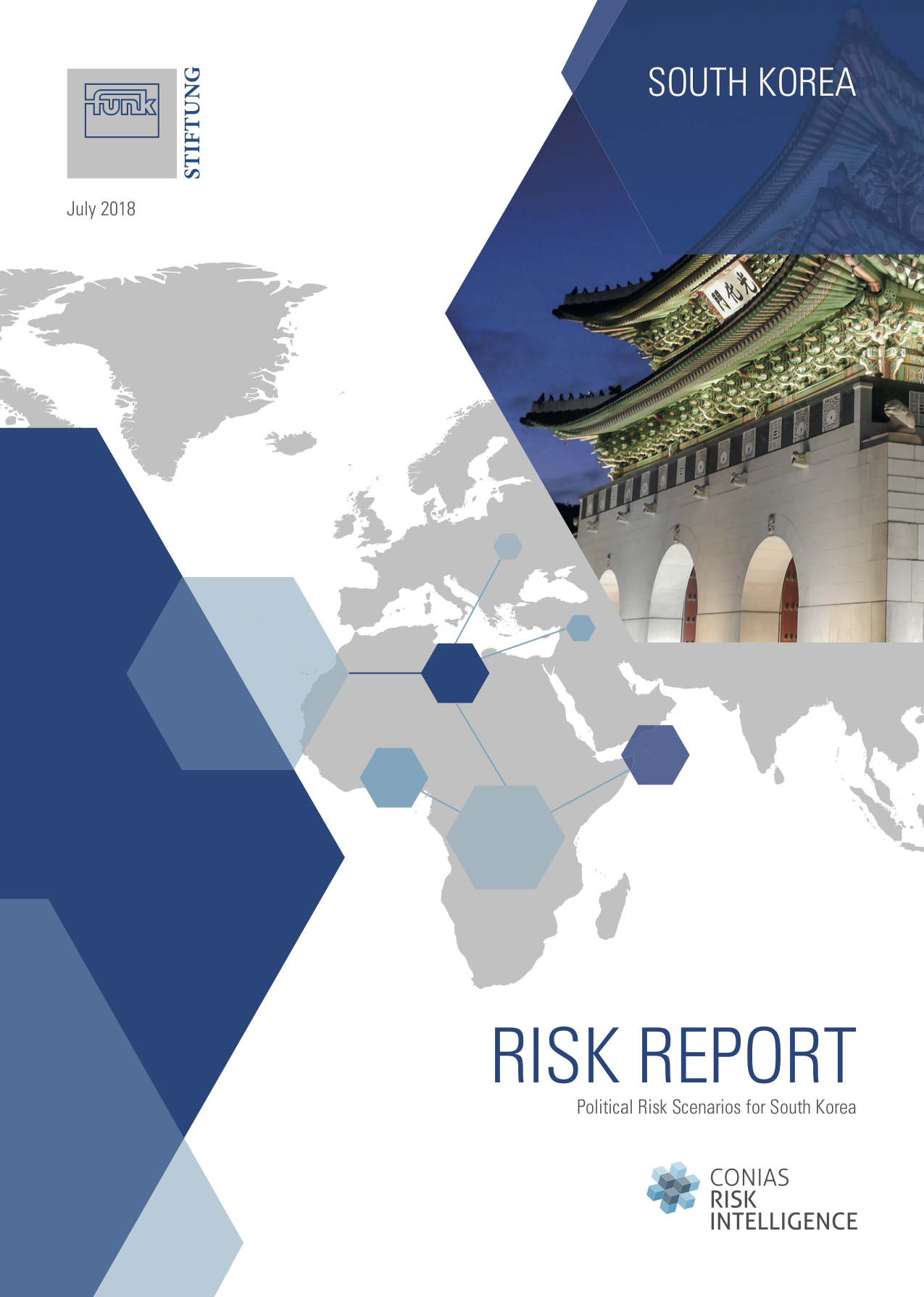 Risk Report South Korea (07/2018)
Over the past 60 years, South Korea has developed from the agricultural state it was after the War into one of Asia's most modern economies, with large companies producing goods highly sought after around the globe.
And yet, the sheer frequency of corruption scandals has undermined trust and confidence of not only many South Koreans – but also of international partners and potential investors. Korea's economy is in urgent need of structural reforms, to give small and medium-sized enterprises enough breathing space and to enable healthy growth and innovation. President Moon Jae-in has pledged to reform and appears to shake things up, especially in relations with North Korea. Will he succeed in preserving South Korea as an economic and investor friendly wonderland is spite of major demographic pressure?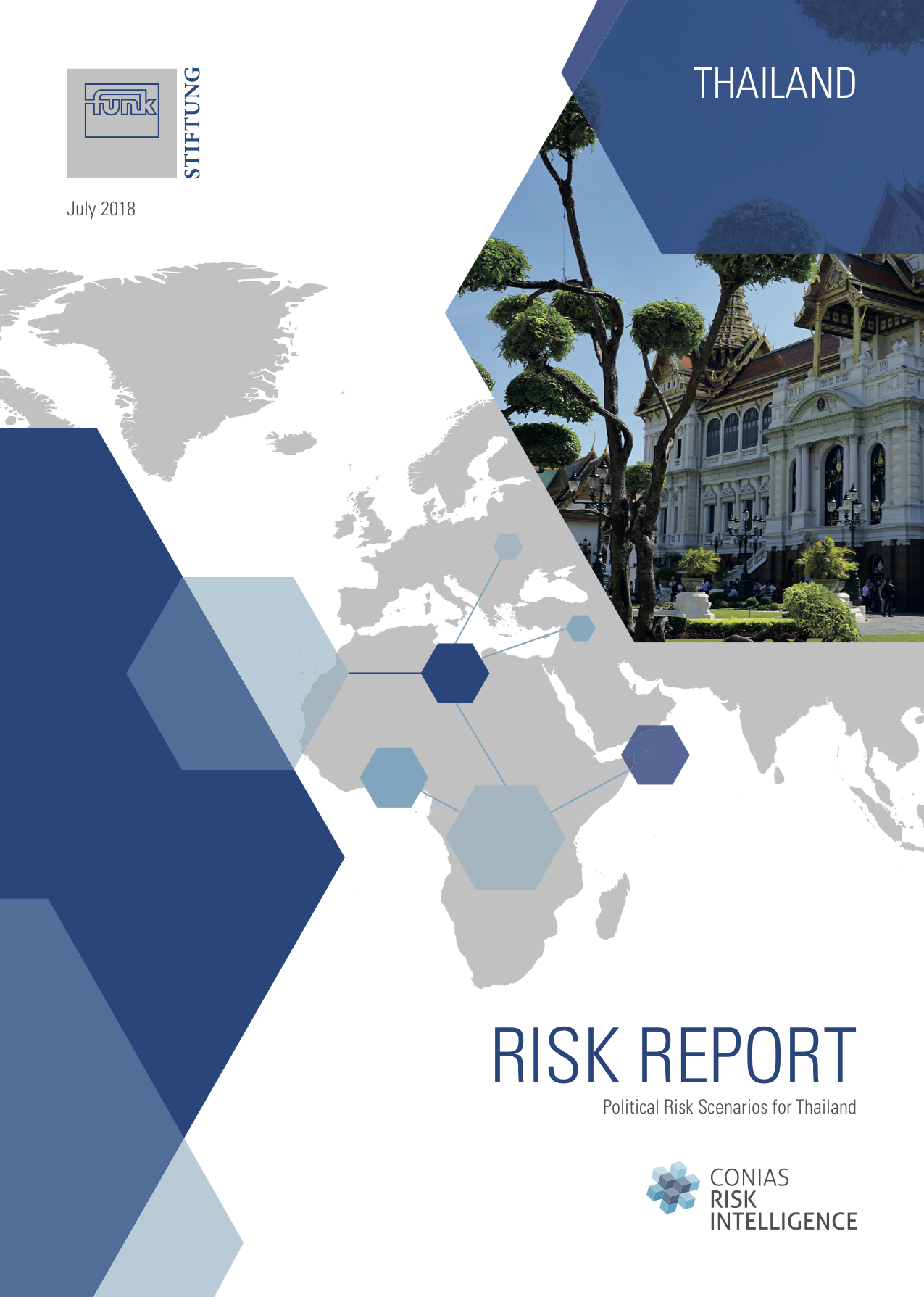 Risk Report Thailand (07/2018)
For Thailand, 2018 could be a decisive year. Elections are due in November and domestic unrest and protests over the sluggish economic growth and military rule loom large. Yet how willing is the junta, ruling Thailand since 2006, to even consider returning to the path of democratization? While overall investment from abroad in Thailand, which is currently well below its potential growth, is declining, the involvement of German companies in Thailand- after all around 600 – has increased significantly in the recent years. Will Thailand be able to overcome the state of political instability in the short and medium term – even without a strong king? And what opportunities and risks do investors have to consider?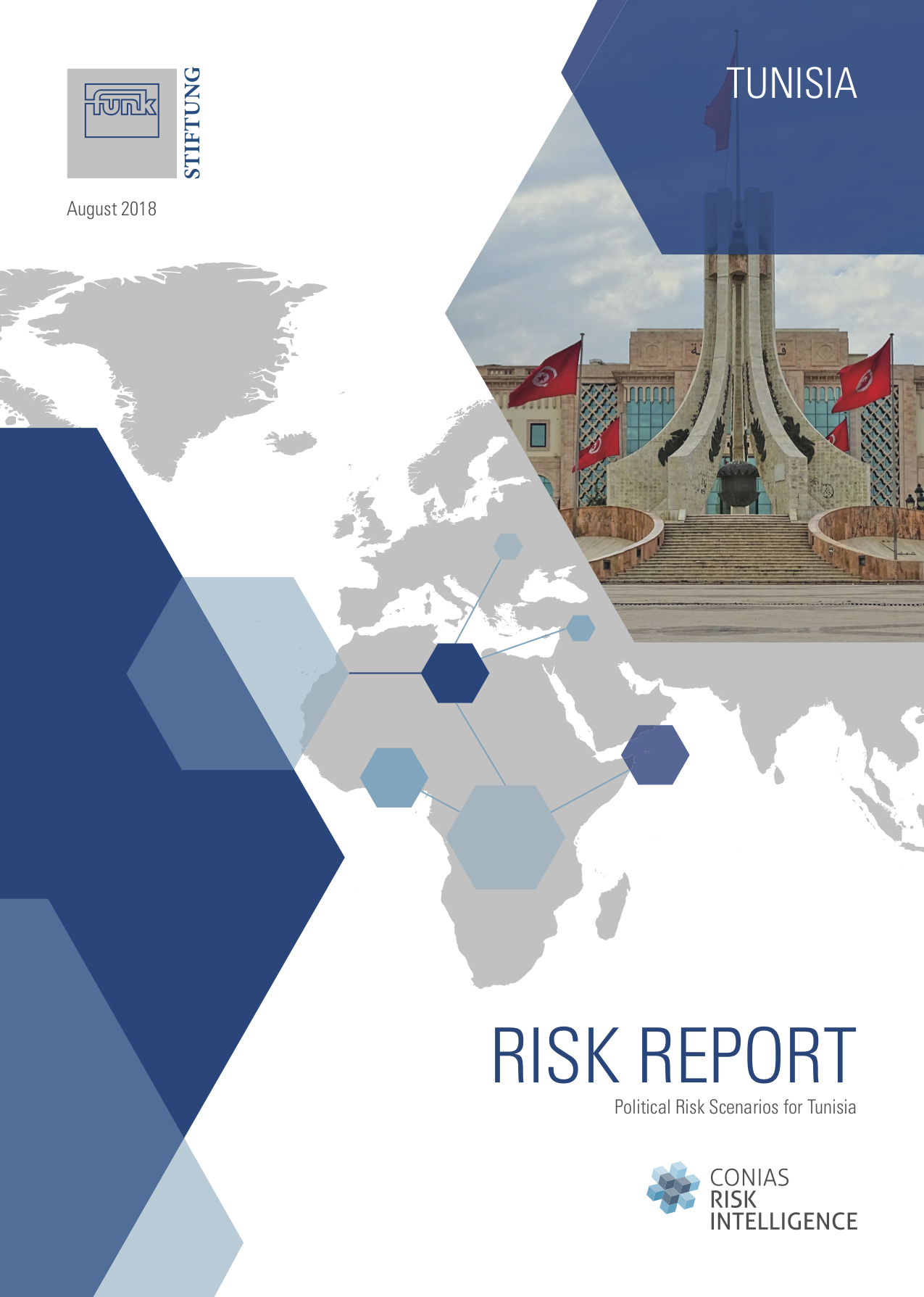 Risk Report Tunisia (08/2018)
In 2010/11, Tunisia received international attention as the cradle of the "Arab Spring." Ever since, it proceeds on the path of democratic transition, which had been rocky yet not disrupted by violent counterrevolution or a civil war. Tunisia has upheld its traditional close cooperation with Western partners. For Europe, the country remains an attractive manufacturing base and home to Africa's most competitive economy. Furthermore it is an important partner on trade, security and migration. Protests and the low turnout in recent local elections made the growing lack of prospects among Tunisia's youth apparent. If the government fails to address the challenges of high unemployment and lacking investments successfully, further instability looms large ahead of the 2019 elections.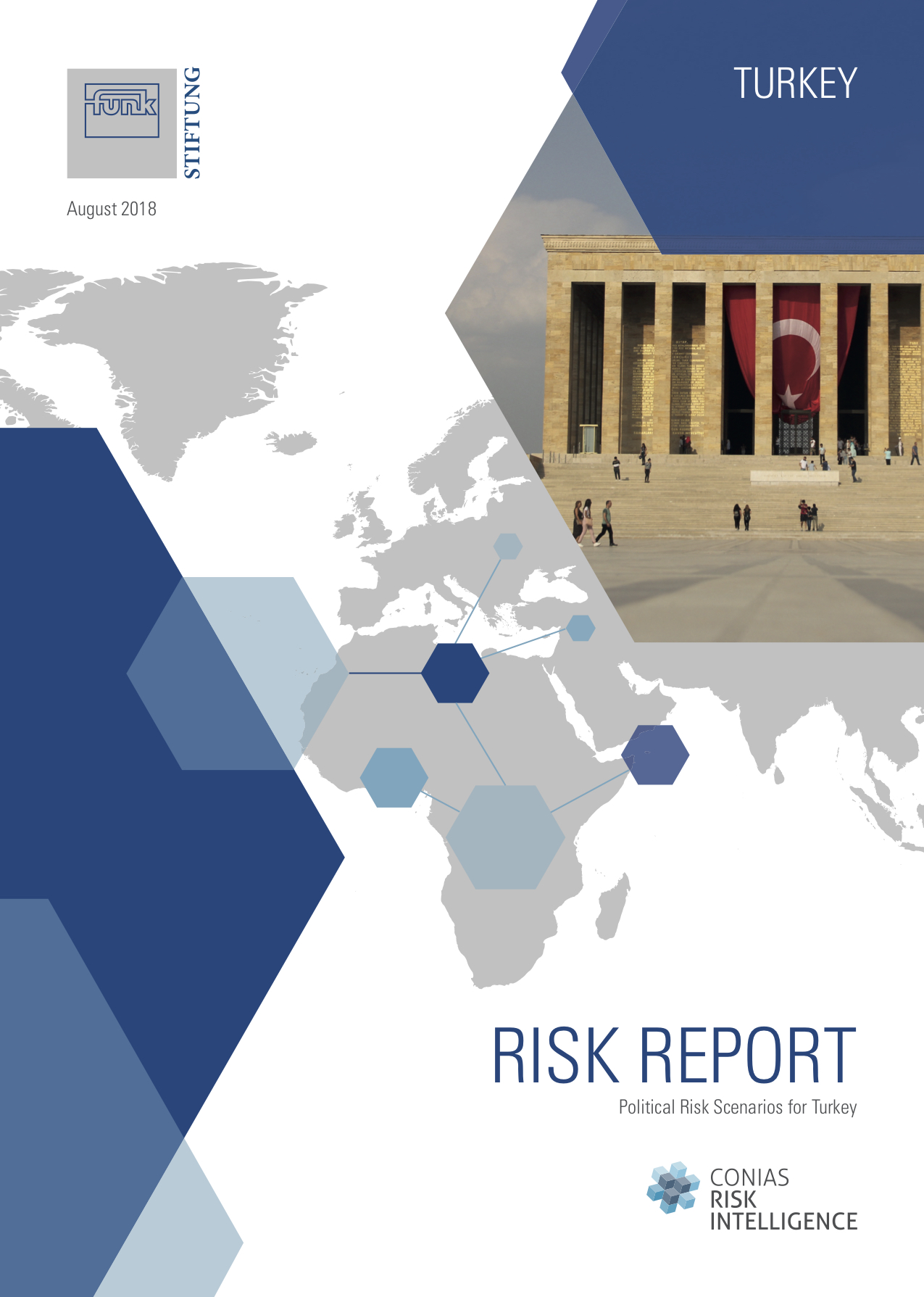 Risk Report Turkey (08/2018)
President Recep Tayyip Erdogan had been re-elected on June 24, and enjoys, due to the constitutional change, significantly more power. However, after the two-year state of emergency, rule of law and democratic standards have been severely weakened. The economic picture is mixed as well: No other economy produced higher GDP growth in 2017, and due to a labor market structure favorable to international investors, Turkey remains a highly attractive manufacturing location. And yet, also Turkey should be wary of the "middle income trap" and needs to quickly address first the dramatic currency and inflation crisis without strangling the economy and second the widening current account deficit.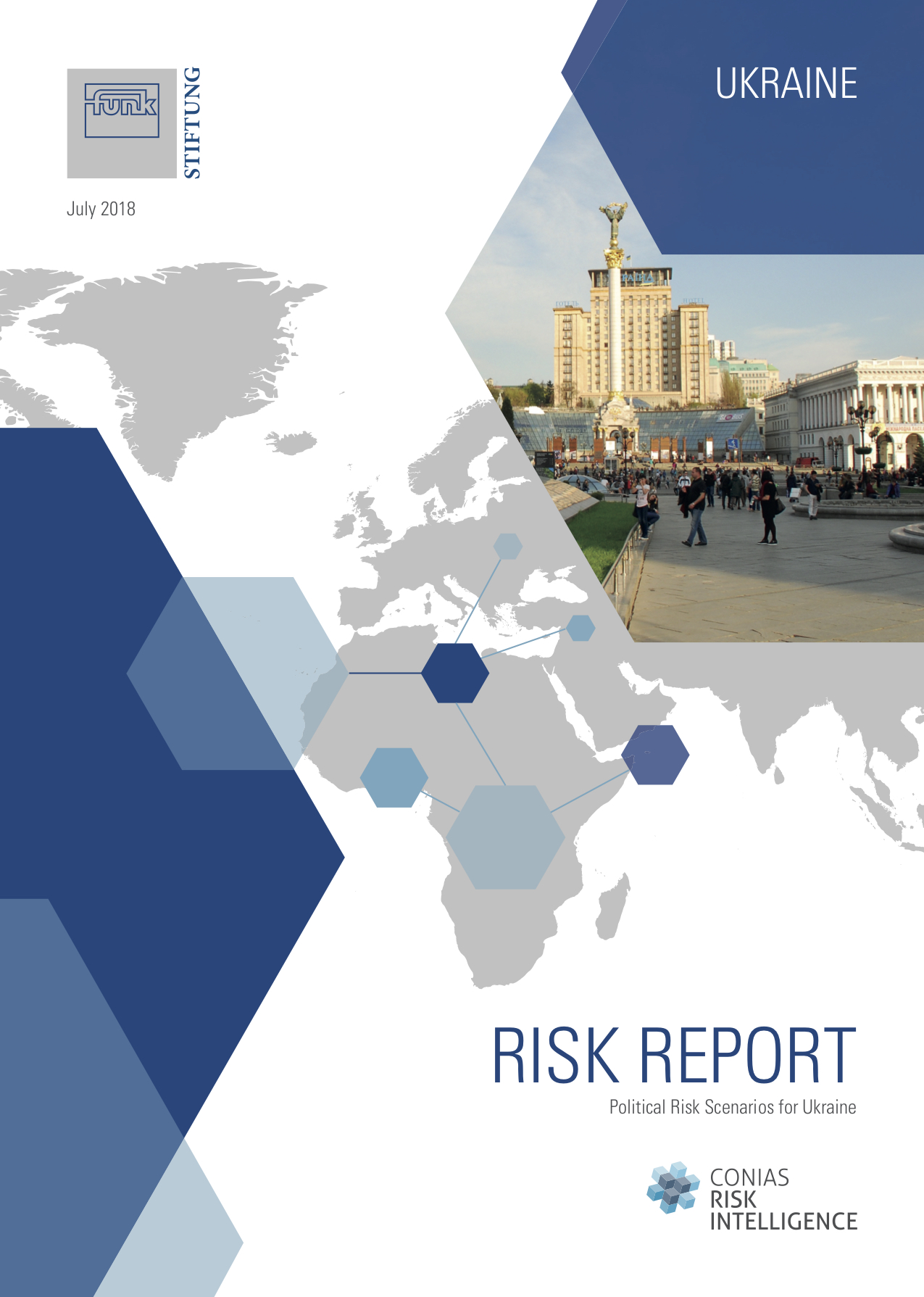 Risk Report Ukraine (07/2018)
Since the 2014 Maidan protests and the subsequent Russian annexation of the Crimean peninsula, Ukraine's public image had been determined by the war in the east of the country, but also domestic scandals and crises, which had triggered dramatic economic consequences. Although the country remains highly dependent on Russian energy supplies, and despite ongoing tensions, especially German companies have not withdrawn from Ukraine. But despite a promising IT industry and visa liberalization, Kiev is still at a crossroads regarding its relations to especially Western investors. Hence, Ukraine urgently needs to modernize economic structures and combat rampant corruption. The 2019 Elections loom large, will Ukraine succeed in implementing reform processes and embark on a sustainable development towards stability and economic growth?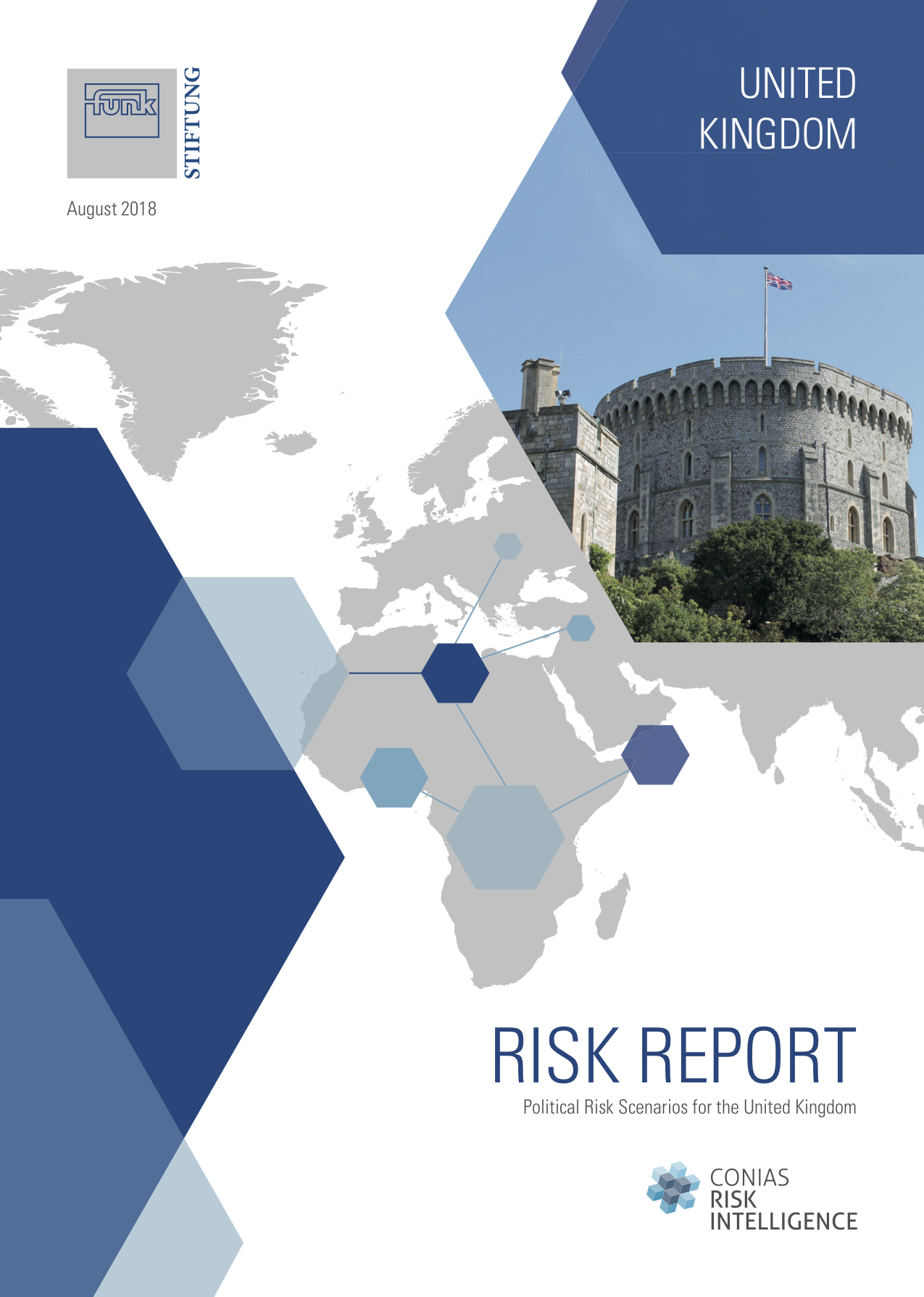 Risk Report United Kingdom (08/2018)
Even more than two years after the "Brexit" referendum of June 21, 2016, uncertainty overshadows the relations between Europe' second largest economy, the United Kingdom of Great Britain and Northern Ireland, and the rest of the EU. After decades of integration, central questions of global trade reoccur and the quest for answers is anything but free of tensions. In June 2017, Prime Minister Theresa May aimed at strengthening her position in snap elections, yet ended up severely weakened. For many companies, the yet undecided temper of Brexit will entail new challenges, also of particular interest to European companies. How can the UK manage to keep its position as prime recipient among global FDI and center of global banking?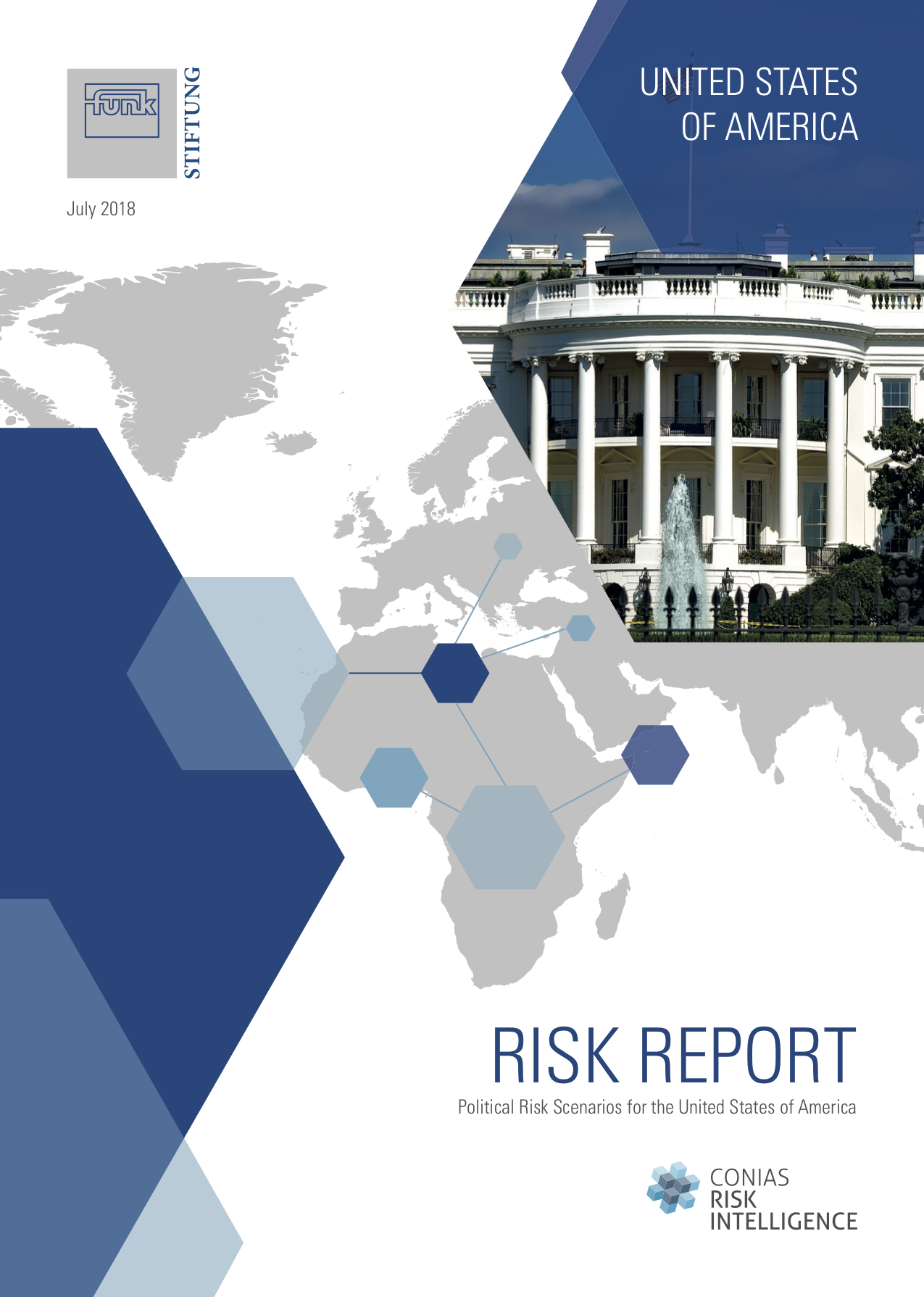 Risk Report USA (07/2018)
Nearly two years after the surprise election of US President Donald J. Trump, the United States appears to remain in domestic and foreign policy turmoil. To many, this administration remains a factor of unpredictability. Washington's European partners in particular are wondering to what extent the US is currently even interested in cooperation on global issues such as climate change, but also in terms of free trade and tariffs. If not, how long can we expect the current "America First" confrontation course to last? It is apparent, on the other hand, that this government is more entrepreneur-friendly than others – which new opportunities may arise for non-American companies and what are the risks beyond Trump's term of office?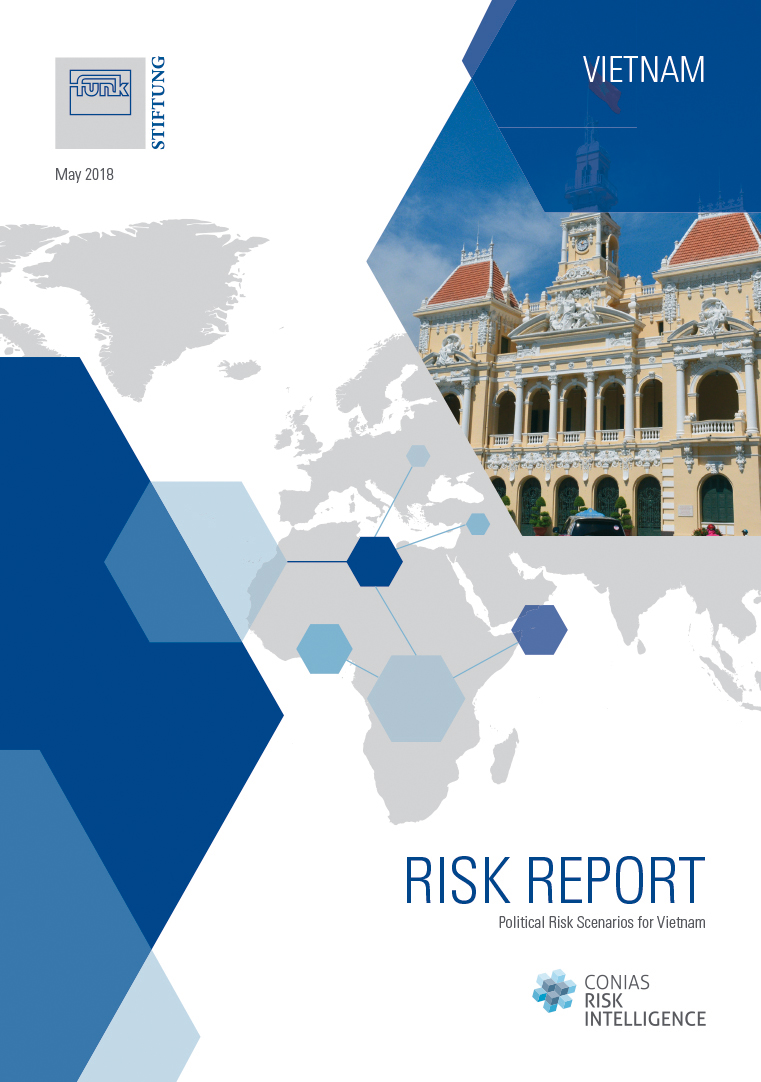 Risk Report Vietnam (05/2018)
With planned economy out of the picture, has Vietnam become a "socialist republic" in name only? In the past decades, Vietnam has written a unique economic and developmental success story. Once among the world's poorest, the country had continued on the path of reform since the 1980s and has fully opened up to globalization. Companies benefit from low wages, subsidies and tax benefits – many of them have even already relocated their production, from China to there. Nevertheless, in order for Vietnam to follow the path of a Best-Case-Scenario and remain an island of stability in Southeast Asia, reforms are needed especially in the judiciary and in the fight against corruption.